Custom Lawn Mower Manufacturer in China
LITAGARDEN is an ISO9001 certified lawnmower manufacturer in China. We supply all types of lawnmowers including electric rotary lawn mowers, gas lawn mowers, manual lawn mowers, and more.
Durable design and longer life
High-performance garden machine
Suitable for residential and commercial applications
Customizable according to your needs
LITAGARDEN Lawn Mower
LITAGARDEN lawnmower is mechanical equipment that uses a fast-rotating blade to shave the grass's surface. It maintains the grassy outdoor areas well-groomed, creates neat edges, and keeps grass trimmed. Typically used on landscaping operations or commercial lawn mowing.
Our range of lawnmowers are made from high-quality metal and plastic materials. It is designed to ensure effective trimming of the grass. This is compact and easy to handle with high-speed blades and adjustable length construction.
If you have custom lawn mower ideas, we can make your design into reality. You can request custom sizes, designs, cutting width, motor power watts, blade length, motor speed for your mower. Get a unique design lawnmower to skyrocket your brand at LITAGARDEN.
LITAGARDEN Lawn Mower Features

Easy to Operate
Our range of lawnmower equipment is operator friendly and guarantees that you can handle it around easily in a noise-free operation.

Extremely Durable
Made from high-quality metals and plastic, lawnmowers are extremely durable, work efficiently and withstand impact and weather conditions.

Fully Certified
All lawn mower products are manufactured in compliance with CE, ISO, CCC, and CE certifications. It is guaranteed long-lasting and versatile.
Custom Options
No matter what your requirements, LITAGARDEN is happy to serve you with raw material selection, design, manufacturing, and branding.
Design and Types
Litagarden manufactures all types of lawnmowers according to your request. We specialize in the design and production of lawnmowers in compliance with ISO9001, CCC, and CE certifications. Some are the following garden machines we offer: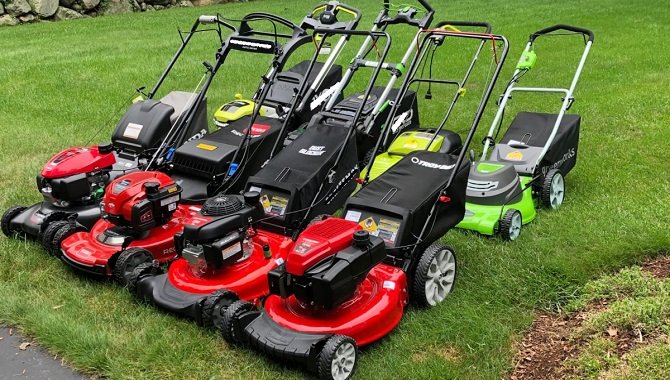 LITAGARDEN Lawn Mower Features
All our lawnmower series are designed to make yard clean-up easy. These are high-performing products and are easy to use. Deliver all-day proven power, complete more jobs hassle-free, cut down on emissions, and gain efficiencies. It is built with innovative features, and intuitive design, and delivers durability, and high productivity. Some are the other features our product can bring:
Extremely lightweight
Easy to store and operate
Noise-free operation
Withstand impact and weather conditions
Very handy in household setups or commercial spaces.
Lawn Mower Applications
Lawn mowers are commonly used to keep grass patches, fields, lawns, or gardens well-groomed and growing at an even acceptable height in spaces in home and commercial settings. These garden machines are utilized in trimming, cutting, or mowing them.
To cut the grass at an even height, a lawn mower employs one or more blades that rotate or circle. Because of the wheels or rollers attached to mowing machines, they are usually easy to move about. A push handle or steering wheel is also included on lawn mowers to help propel, drive, or spin the equipment in different directions.
Why Choose LITAGARDEN Lawn Mower
Started in 2004, LITAGARDEN focused on the R&D, designing, production, and sales of high-quality garden machinery including lawnmowers. Since our inception, we rapidly occupied large market shares and gain customers' trust, thanks to our cutting-edge techniques, products, and dependable services.
Our company owns professional technology and advanced manufacturing line with excellent production efficiency. This includes dying casting machines, digital control lathes, a CNC processing center, and 100 sets of other special machines. We strictly follow a complete quality guarantee system in accordance with ISO9001, EMC, CE, and CSA certifications. More than 500 skilled members support us to develop accurate products for your needs.
As a professional manufacturer, we aim to provide our clients worldwide with reliable lawn mower machines that will help their customers get their jobs done perfectly. If you have a special request, don't hesitate to message us now!
LITAGARDEN gas-powered walk-behind mower is assembled with 270+ individual parts. It includes a variety of machined and formed parts, a two- or four-cycle engine, different high-standard hardware, etc. Discharge chutes, covers, and plugs are made from plastic. But, most of the parts are made from high-grade metals such as:
Blades
Engine
Handlebar
Mower pan
Litagarden provides effective and safe use to use outdoor lower mower equipment. Below are some of the advantages of having a quality lawnmower:
Maintain the appearance of your yard.
Reduce physical labor and energy consumption.
Keep grass from overgrowing.
Getting rid of extra grass
Cut or trim the lawn in a convenient manner.
Easily remove lawn trash and undesired grass.
Custom Lawn Mower to Skyrocket Your Business
The custom robotic lawn mower can operate in up to 5 acres (20,000 m2) of grass or an even larger area. These are designed with rain sensors and self-docking. It is an increasingly sophisticated machine. You can request a tailored design that suits your needs.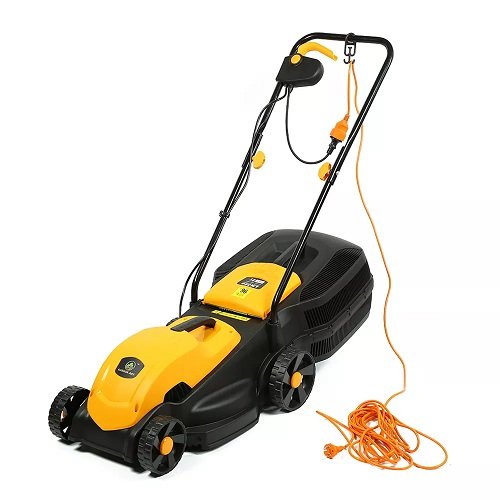 Get a custom corded rotary lawn mower at a very cost-effective rate. It is made from advanced engineering using quality materials and parts. Very light and easy to operate machines.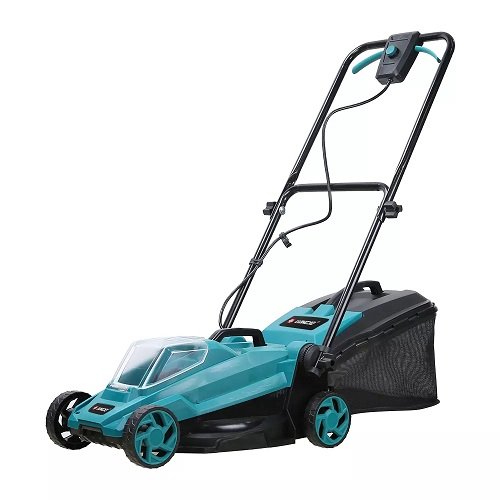 Custom Cordless and the rechargeable rotary lawn mower are powered by removable and rechargeable batteries placed above the rear wheels. It is user-friendly, lightweight, and handy. LITAGARDEN is an expert in producing special design cordless and rechargeable rotary lawnmower.
Custom gasoline/petrol powered rotary push mower is designed with self-powered cutting blades. It needs human power to move and guide the mower. Whether you need a small or large grass cutter, we can assemble the right one for you.
LITAGARDEN provides a high-quality lawn mowers for my business. It is durable, reliable, high-speed with a compact design. I highly recommend their company!

If you are searching for an excellent custom manufacturer, Litagarden can satisfy your needs. They never disappoint us and offer dependable products and services.

We received good feedback from my end-user customer, thanks to the high-performance, efficient and high-precision lawn mower machines we purchased for LITAGARDEN.