Snow Blower Manufacturer in China
Litagarden is an ISO-certified manufacturer that offers a wide selection of high-performance and easy-starting snow blowers. We are manufacturing gas snow blowers, battery-powered blowers, electric blowers, and other types of snow blowers.
Manufacturing since 2004
Certified by the ISO, CE, CSA/CUS, EMC, etc.
Excellent quality at competitive prices
Offering customization services
Litagarden Snow Blower
At Litagarden, we have a complete range of snow blowers which include battery-powered, electric, and gas snow blowers. Our snow blowers are easy to maneuver, powerful, easy to start, and efficient. They are used for removing snow and helping you easily clear the driveways, sidewalks, ice rinks, roadways, runways, and other pathways. In addition, they can remove snow in less time and without the operator needing to exert too much effort.
The snow blowers are available in 2 types of traction such as wheel and track drive. A variety of sizes, models, colors, clearing widths, designs are also available. And to suit all customers' demand, custom snow blowers are offered. We can customize the blowers based on your specific requirements.
If you have questions about our snow blowers and services, do not hesitate to contact us!
Litagarden Snow Blower Features
Durable
The snow blowers are made from robust metal that is coated and fully weatherproofed. They are extremely durable and designed to last for many years.
Weather-Resistant
All of our snow blowers are designed to have excellent resistance to various weather conditions. In fact, they can withstand the harshest cold weather.
Lightweight
The snow blowers from Litagarden have a lightweight design. For that reason, you can easily transport and maneuver them anywhere.

Customizable
Litagarden offers custom snow blowers to suit your specific requirements. You can request a custom material, model, design, sizes, features, and others.
Types of Snow Blowers
Many different types of snow blowers are available at Litagarden. Some of the snow blowers we offer include:
Gas Snow Blowers – The gas blowers are generally the most powerful types of blowers. That is why they are ideal for heavy snow, icy snow, and large areas. They can clear twice as much snow in a single pass.
Battery-Powered Snow Blowers – The battery-powered snow blowers do not need oil, gas, or engine maintenance. They are lightweight, quiet, and easy to handle. Also, they have no cords and fumes. They will provide the homeowners a convenience since they are easy to use and will start instantly.
Electric Snow Blowers – The electric snow blowers are the ideal choice for clearing snow that is less than a foot deep. They are commonly used for light-duty snow clearing. Due to their light weight, they are ideal for cleaning driveways, patios, decks, and driveways. They fit in areas where gas-powered models will not fit.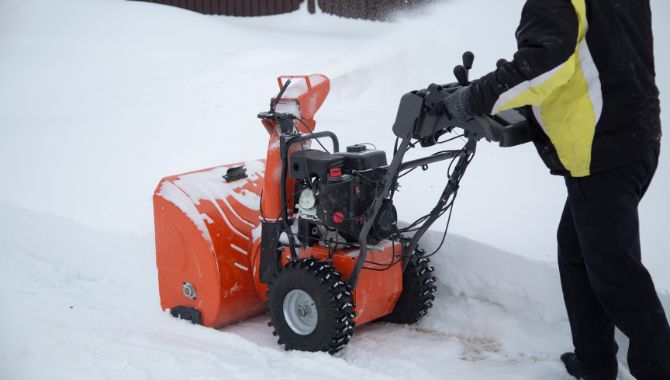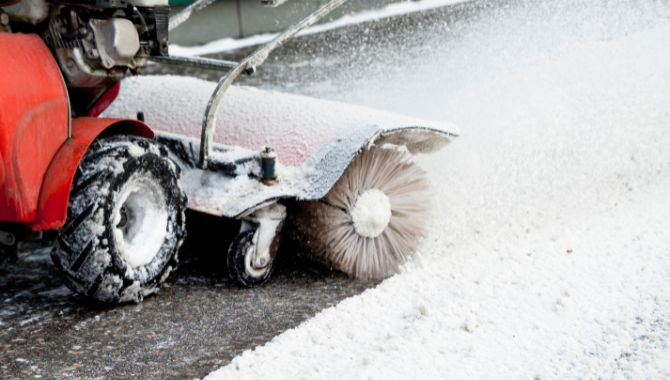 Snow Blowers Stages
Litagarden provides snow blowers in a variety of stages. Snow blowers are mainly divided into 3 stages such as:
Single-Stage – The single-stage snow blowers are the most maneuverable and lightest. They are ideal for clearing mid-size areas with a snowfall of twelve inches or less. Also, they are suitable for clearing both wet and light snow. They are commonly used on slightly inclined paved surfaces or level surfaces such as small driveways and sidewalks.
Two-Stage – The two-stage blowers can clear icy and wet snow quickly and easily. They are suitable for snows of up to 23 inches deep. These blowers are also ideal for larger areas than are over 60 feet long.
Three-Stage – The three-stage blowers maximize your effort by moving more snow in less time. They can work on unpaved and inclined paved surfaces. These blowers are also suitable for depths of up to 23 inches and driveways of up to 60 feet long. That can clear tall and heavy snow quicker than the 2-stage models.
Options for the Snow Blower
There are many options that can be added to the snow blowers depending on what you need. Some of the additional options are:
Snow blower cabs – The blower cabs can be added to the medium and large blowers. They allow you to be protected from the sleet, freezing rain, and snow. The cab forms a dome with clear side panels and a vinyl front. They can be folded up for easy storage.
Tire chains – The tire chain can improve the traction of engine-powered wheels on a self-propelled snow blower. It will also make maneuvering easy.
Clean-out tool – The clean-out tools are used for removing snow and ice from the discharge chute of snow blowers.
Cover – The covers can protect the snow blowers from dirt, dust, and other elements.
Floor mat – A floor mat can be added to protect the floor of your storage shed or garage from stains, water, and scratches.
Other accessories and options such as thrower belts, blower paddles, fuel stabilizers, bars, shear pins, and others can be added to keep the snow blowers operating well.
Why Choose Litagarden Snow Blower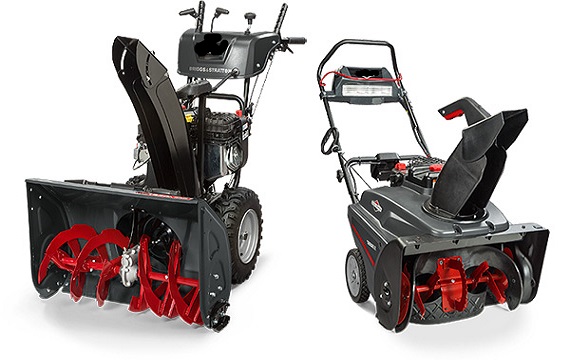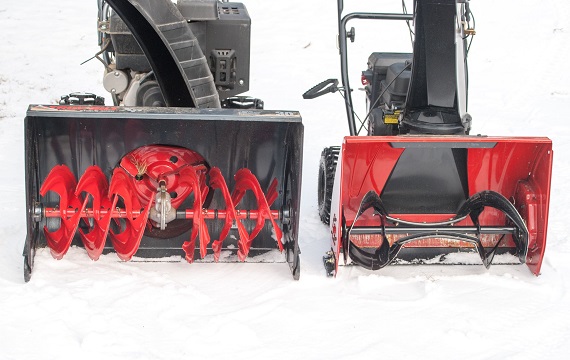 At Litagarden, we offer a large selection of snow blowers that have easy operation, easy to adjust controls, low maintenance, variable speed, and other great features. We have been manufacturing all types of snow blowers for more than a decade. Our snow blowers are recognized for their reliability, excellent performance, long service life, and ease of starting. As a result, many customers around the world have trusted our products and services.
We manufacture the snow blowers through the advanced technology and manufacturing machines. The raw materials we use have been inspected thoroughly to keep the quality of snow blowers. Also, we implement a strict quality control in every process of the production. All of our snow blowers have also certifications from the ISO, CE, CCC, EMC, and other quality standards globally. Therefore, you can rely on the quality of our products and services.
To meet your specific needs in the business, we are offering custom snow blowers. We are capable of customizing them in accordance with your specifications.
If you have questions or want to customize the snow blowers, feel free to contact us!
Litagarden Snow Blower
The snow blowers are designed with a lot of features such as:
High snow blowing efficiency
Durable construction
Excellent corrosion resistance
Lightweight and compact
Easy to maneuver
Quiet operation
Withstand weather conditions & high impact
High performance
Easy to maintain
Multiple speeds
Easy-turn capability
Adjustable handle & chute
The snow blowers are used for clearing various types of snow such as heavy, icy, wet, tall, and other types of snow. They can be used for clearing paved or unpaved surface areas such as:
Driveways
Ice rinks
Roadways
Sidewalks
Runways
Pathways
Custom Snow Blower to Improve Your Business
The handheld electric snow blowers are able of clearing snow efficiently and quickly. They have a quiet operation, a lightweight design, an ergonomic handle, and efficient power. These blowers work best for snow jobs in areas such as driveways, sidewalks, entryways, patios, and other residential areas.
The two-stage gas snow blower can clear a wider surface compared to the single-stage models. They are ideal for removing icy, heavy, and wet snow. Also, they can withstand cold weather conditions. They are featuring high-performance engine, excellent corrosion resistance, and comfortable grip.
The 3-stage gas snow blowers are used for removing heavy and wet snow. They are perfect for snow that has a depth of up to 23 inches. These blowers can also be used on unpaved and inclined paved surfaces. They have high-speed performance, fuel efficiency, and long service life.
The single-stage electric snow blowers are ideal for level driveways, walkways, decks, and other level areas that have less than 6 inches of snow level. They are light in weight, quiet, and easy to use.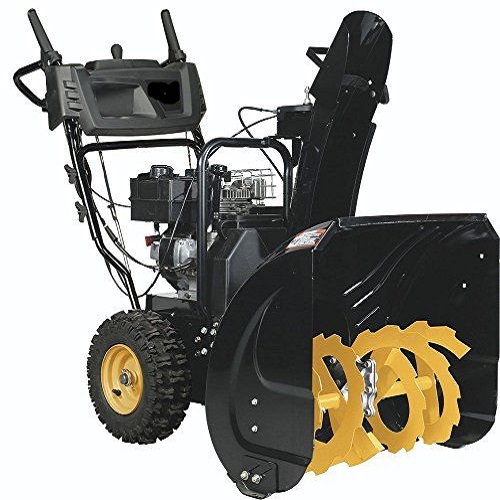 The two-stage electric snow blowers have various clearing widths that range from 30 up to 40 inches. They are featuring low-temperature starting capacities, easy operation, energy efficiency, and excellent clearing performance.
"We now recommend the Litagarden and their snow blowers because of their unique design and excellent performance in clearing snow. The snow blowers we got from them are truly high-quality and they exceed my expectations. For our next projects, we will surely contact Litagarden again!"

"Thank you so much Litagarden for the amazing snow blowers! They are all customized based on my requirements and specifications. Aside from that, the blowers are really great at clearing heavy snow. We also thank you for your excellent customer service. Choosing you as our supplier is a really great choice!"

"We tested the snow blowers that we ordered from Litargarden and they are indeed excellent! They are very easy to use and high-quality yet more affordable than other manufacturers. We will definitely recommend you to anyone who needs snow blowers!"