Custom Robot Lawn Mower Manufacturer in China
LITAGARDEN is a professional manufacturer that specializes in the production of state-of-the-art, high-technology, and innovative robot lawn mowers.
Controllable with Wi-Fi and GPS
Integrated with Bluetooth and other cellular technology
Offers strong cutting performance
User-friendly
LITAGARDEN Robot Lawn Mower
LITAGARDEN focuses on the development and production of new and innovative robotic lawnmowers. All our robot lawn mowers are available in different sizes and shapes. We manufacture each robotic lawn mower with rechargeable battery packs. Rest assured that these can work with long runtime while providing low noise performance. LITAGARDEN automatic lawnmowers are suitable for your business or project. We have a wide range of models to choose from to meet your expectations.
Aside from that, our robotic lawn mowers are easy to program and set up. These are all integrated with user-friendly features for providing convenience. LITAGARDEN manufactures robot lawn mowers using our advanced manufacturing lines such as die-casting machines, CNC centers, and more. As a professional manufacturer, we can also manufacture custom-design robot lawnmowers based on customers' requirements.
Send us your inquiries today!
Why Choose LITAGARDEN Robot Lawn Mower
High Technology
LITAGARDEN manufactured robot lawn mowers with high-technology features such as flexible scheduling activities, mobile apps, Wi-Fi or Bluetooth connectivity, and anti-theft sensors.

Handles Larger Lawns
We have robotic lawn mower models that can handle larger lawns with steep grades. These are also manufactured to fit large lawns with ornamental decorations, trees, and other obstructions.

High Capacity
With its Lithium-ion battery, our fully charged robot lawn mowers can last up to 120 minutes. It can provide superior cutting performance for up to 15,000 square feet or 1/3 of an acre.

Weatherproof
Our robotic lawnmowers are weatherproof. Therefore, it can withstand any environmental elements such as rain, snow, water, sunlight, etc. It is integrated with features that can detect rainfall.
Robot Lawn Mower Functions
LITAGARDEN lawn mowers function using a cutting blade and battery. These mowers are fully integrated with sensors, perimeter wire, and an AC-powered base station. Thus, preventing it from wandering off the user's property. The perimeter wire is connected to the power base station that serves as the lawn border.
The robotic lawn mower uses a rechargeable battery pack that can last for a long run time. Our high-end robotic lawn mower models can last for many hours to handle large lawns. Its control panel is integrated with on and off buttons. Thus, allowing easy programming.
Additionally, our robot lawn mowers are designed with menu settings such as creating zones, seasonal timers, viewing cutting history, running diagnostics, scheduling cutting times, configuring edge cutting settings, and more. These mowers operate with low noise ranging from 55 to 60 decibels.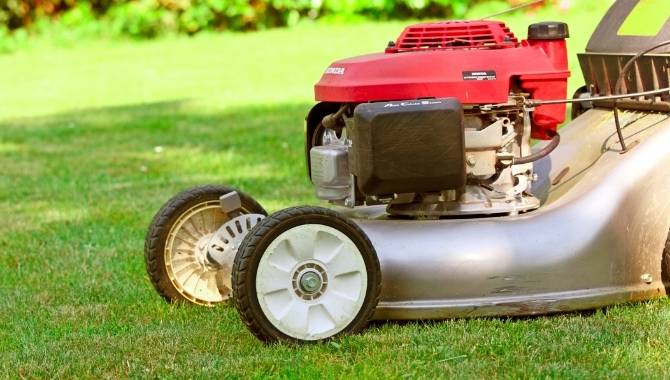 LITAGARDEN Robot Lawn Mower Price Guide
Because of their very innovative and high technology features or function, robotic lawnmowers are relatively expensive. However, you can purchase a light-duty robotic lawnmower. These types of robotic lawnmowers are cheaper than the heavy-duty type. Most robotic lawn mower ranges from $600 for bare-bone models. On the other hand, models with whistles, bells, heavy-duty, and all accessories will cost more than $5000.
Depending on your needs, LITAGARDEN can provide you with a guide to help find the right models for your applications or business. Our professional team can produce different designs of robotic lawnmowers depending on working capacity and lawn complexity. We offer factory-direct prices as well customization services according to your requirements.
LITAGARDEN Robotic Lawn Mower Installation
Our robot lawn mower is not very difficult to install. If you choose a personal installation, we can provide you with online video tutorials. Our robotic lawn mower can also be purchased with written instructions or a manual on how to use the machine. Rest assured that our light-duty robot lawn mowers are very easy to install and set up.
As a professional manufacturer, we can also handle the installation for you. Our expert technical team can help you with the installation process. LITAGARDEN can help you install and program the robot lawn mowers at a reasonable cost. We will guarantee warranty and after-sales support to ensure that we meet your expectations.
LITAGARDEN as Your Reliable Robotic Lawn Mower Manufacturer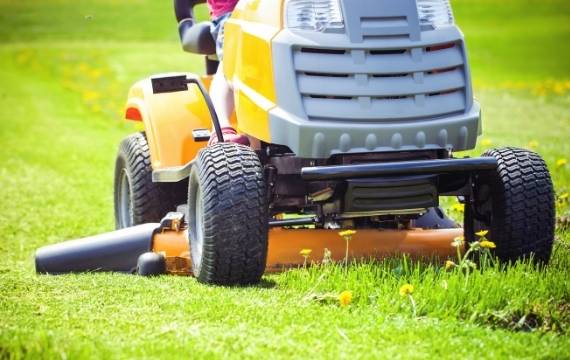 LITAGARDEN is a trusted automatic lawnmower manufacturer that specializes in design, development, innovation, production, and sales. These innovative lawn mowers can handle large and complicated lawns. It is suitable for lawns with slopes and narrow passages. Its innovative and optimal features make our robot lawnmower an ideal choice for easy grass cutting.
Our robotic lawnmowers are manufactured with low noise operation, indicator lights for correct set-up, keypad programming, smart connectivity such as Bluetooth or Wi-Fi, long run time, intelligent programming, and rechargeable battery packs.
We manufacture robot lawn mowers using advanced manufacturing machines including digital control lathes, CNC processing centers, die-casting machines, and over 100 sets of special machines. We assure you that all our automatic lawn mowers are certified by different industry standards including CE, CCC, and ISO9001 certifications.
LITAGARDEN also offers customized services. All models, designs, sizes, shapes, and more details can be customized based on your specifications. Thus, meeting all your requirements.
Send us your inquiries!
LITAGARDEN Robot Lawn Mowers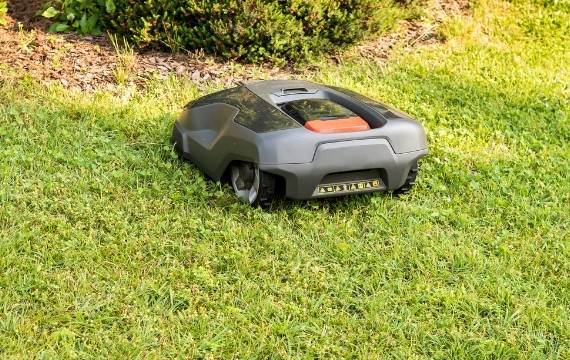 Less work. Installing and programming a robotic lawn mower can offer superior cutting performance that is tidy. Thus, making cutting grass work easier compared to traditional lawnmowers.
Environmentally-friendly. Our robotic lawnmowers have zero emissions. They are powered with a rechargeable lithium-ion battery so it doesn't emit any toxins, unlike petrol lawnmowers.
All our robotic lawnmowers are fully automatic. These automatic lawnmowers feature smart connectivity, GPS navigation, and weather sensors. It is easy to program with its keypad functions. Programming our robotic lawn mowers can be performed using a tablet, phone, and other mobile devices.
It also features smart connectivity using Bluetooth or Wi-Fi. You can track your lawnmower and you can even see the mowing history. It can also be integrated with a PIN code for good security.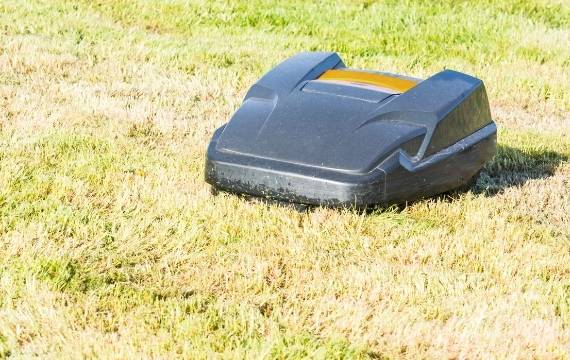 Although, a fully automatic robot lawn mower is also complex. It needs an outside power source so it can connect to the docking station. Aside from that, a robot lawn mower also requires boundary wire laid and installed.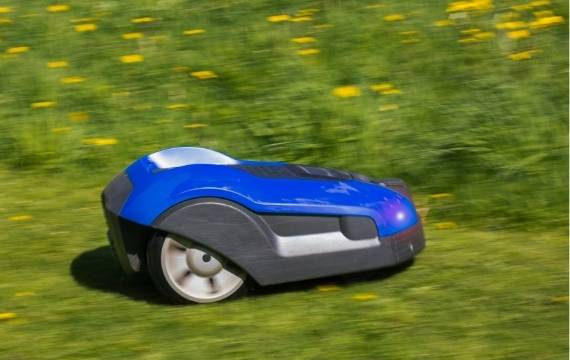 A robotic lawn mower should be cleaned and checked regularly to maintain high performance. The machined should be switched off first before cleaning. Checking the blades will help you assess if there is any damage. Blades and chassis can be cleaned with a brush or garden hose. Damaged blades should be replaced.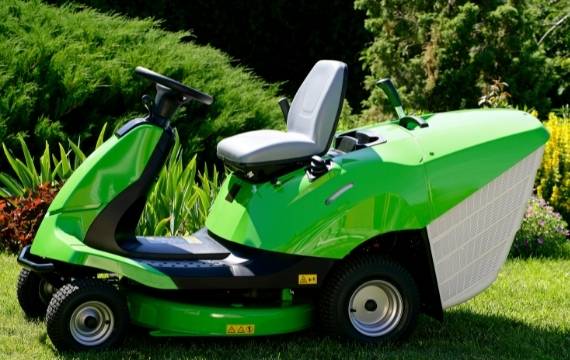 The robotic lawn mower can navigate if the boundary wire is placed. It can avoid obstacles, issues, trees, and any objects without issue. Its special sensors help to prevent from getting stuck. It can automatically turn off if needed.
At LITAGARDEN, you can find a broad range of robot lawn mower sizes available. We have small models that are suitable for medium gardens or lawns. Our bigger or heavy-duty sized automatic lawn mower is suitable for mowing up 5000 square meter lawns.
Custom Robotic Lawn Mower Leading Supplier in China
The crawler robot lawnmower is remote-controlled, and functions using four-stroke engine. It offers good lawn cutting, low energy consumption, a wide range of use, and much more.
Our electric riding tractor robot lawnmower has a rechargeable lithium battery. It can work without human control and operation, offers low noise, a beautiful appearance, low power, and much more.
LITAGARDEN self-propelled cutter grass lawn mower can work longer in your yard. It has a one-botton emergency stop, and widened track, and is made using customized OEM and ODM.
"LITAGARDEN is my best choice when it comes to robot lawn mowers for our business. They consistently offer high-quality, optimal features, and high-performance automatic lawnmowers. The automatic lawnmowers have high technology and are very easy to use. Thank you, LITAGARDEN. Looking forward to working again with your team."

"If you are looking for the best quality robot lawnmower, I highly recommend LITAGARDEN as a manufacturer. I have been sourcing automatic lawnmowers at LITAGARDEN for more than 3 years now and their product quality is very consistent. They also provide excellent installation services and approachable staff."

"LITAGARDEN is a very professional robot lawnmower supplier. Their robotic lawn mowers are very innovative, and the designs are very sleek and have a wide option of colors. Plus, they have a friendly staff and excellent services. The automatic lawn mower comes with a printed installation manual and instruction."