Your Gas Chainsaw Manufacturer in China
LITAGARDEN skillfully manufactures high-quality garden tools, especially the gas chainsaws. We also customize them according to customers' requests. Various types and sizes come with different suitable features and application advantages. Contact us now for further information and inquiries!
Designed with an anti-vibration system

Available in various lengths

Heavy-duty and durable

Cordless & convenient to handle
LITAGARDEN Gas Chainsaw
The LITAGARDEN gas-powered chainsaw is the best option for heavy-duty tree cutting. Construction businesses, landscapers, loggers, and homeowners use the growling monsters to get the job done. Chainsaws powered by gas provide a powerful but portable cutting solution capable of extensive tress cutting. They come in many shapes and sizes, from lightweight versions to heavy-duty saws.
Chainsaws powered by gas are potent instruments that are beneficial for various tasks. It is also helpful for cutting through wood rapidly—a must-have for comprehensive do-it-yourself projects that require a long-lasting and robust tool. An automated oiler and anti-vibration systems are just two of the many features that make this product stand out from the competition. 
A gasoline-powered chainsaw features a pull-start mechanism and a two-cycle engine that runs on a combination of gasoline and oil. You may either mix your gas or buy it pre-mixed. You can count on our sales staff to handle any requests you may have. Send us a message right now!
LITAGARDEN Gas Chainsaw Advantages

Mobility
Using gas-powered chainsaws allows the operator to cut whenever and wherever. They are limitless, unlike electric and battery-powered chainsaws. All you need is a tank of fuel, and you can go wherever you have to cut trees or woods.
High-Powered
Among other chainsaw types, the gas-powered ones are the most high-powered. They are designed with faster and tougher spin chains. It increases the speed rates of cutting woods. The gas-powered ones are more stable and heavy-duty.

Safety
Even if gas-powered chainsaws are more powerful, they are also designed with safety features for protection. LITAGARDEN manufactures them with Inertia-Activated Chain Brake to quickly stop the spinning chain when a problem occurs.

More Options
LITAGARDEN customizes various gas chainsaw designs and sizes, depending on requests. There is an immense range of options available from our factories. You can tell us your needed features and specifications to suit your specific applications.
Available Length & Tasks
LITAGARDEN assists in selecting suitable gas-powered chainsaws for various cutting projects. The blade lengths are crucial parts to consider when choosing the right one. The following are some length options and their associated applications.
12 to 14 Inches:

The gas-powered chainsaw with about twelve to fourteen-inches blade lengths are suitable for trimming and pruning branches.

16 to 18 Inches:

The gas chainsaw with a blade length of sixteen to eighteen inches are ideal for felling trees and cutting firewoods.

20 to 24 Inches:

The ones with twenty to twenty-four-inches blade lengths are perfect for felling big trees and slicing logs.
We expertly customize your requests for gas-powered chainsaws according to your necessities and applications. You can also choose from our available stocks. Check out our page!
Included Features
As an experienced manufacturer, we used to design gas chainsaws with high standard features. Know some of the properties below and consider them when purchasing your needed gas-powered chainsaws.
Guide bar or blade

Oiler (Manual oiler, automatically fixed flow, or automatic adjustable flow oiler)

Chain brake system (Manual chain brake or Inertia-Activated Chain Brake)

Chain tensioner (Scrench chain or tool-less tensioner)

Bucking spikes
The LITAGARDEN service team is always open and ready to accommodate your inquiries. We can assist you in choosing the gas chainsaw types that suit specific utilization or projects.
Gas vs. Electric Chainsaws
There are numerous differences between gas-powered chainsaws and electric ones. The gas chainsaws are combined with power and mobility. They are suitable for various applications, from light-duty to heavy-duty- they can even fall to large trees. You can start them by pulling the chainsaw cranks. They also have two-cycle engines that mix gasoline and oil.
On the other hand, the electric chainsaws are only suitable for small operations, like pruning, trimming, and small cutting projects. These cutting operation only requires minimal power. The electric chainsaw is quieter than the gas-powered one. Furthermore, they are easier to start compared to gas chainsaws. 
Whether you need a gas-powered or electric chainsaw, LITAGARDEN can provide you with them. Contact us now, right here!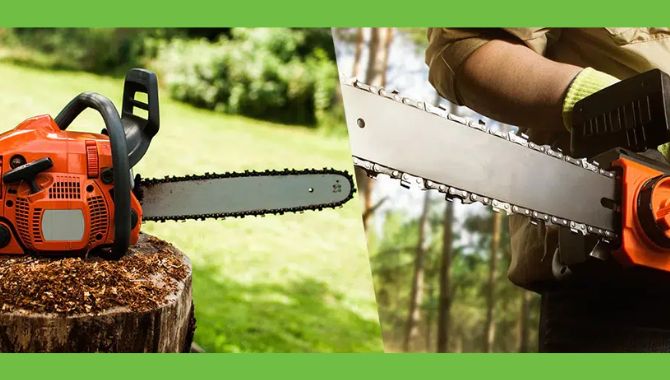 Why Choose LITAGARDEN Gas Chainsaw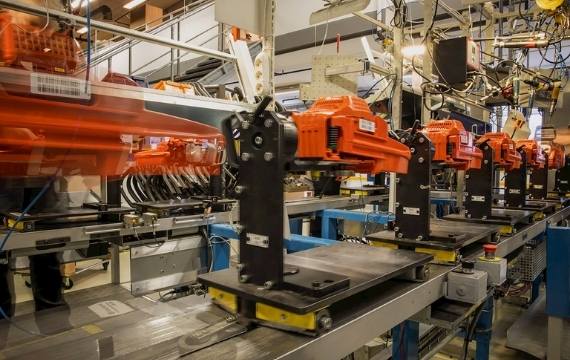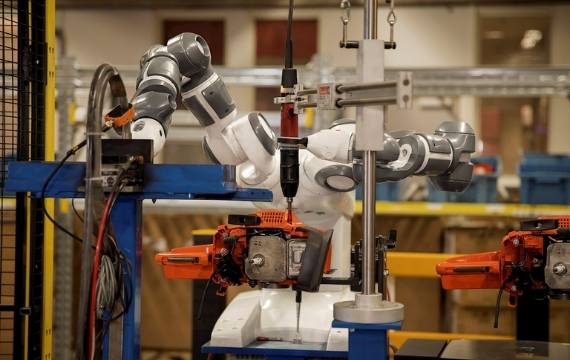 LITAGARDEN is a trade and industrial company that offers a variety of equipment, including brush cutters, mist dusters, power tools, hand tools, tiny gasoline engines, landscape garden machines, and plant protection machines. We supply our products in the United States of America, Belgium, France, Germany, Holland, Japan, and Korea, among other countries.
We have a long history of success with our gas chainsaw, and it is well known and respected across the world. In addition, LITAGARDEN is a prominent brand in the industry. With great anticipation, our firm will supply superb trade services. All of our customers benefit from and appreciate our competitive pricing.
Our core principles are integrity and honesty, and we strive for exceptional quality and service. LITAGARDEN wants to spread the word about their high-quality gas chainsaw. Send us an email if you want to do business with us right now!
LITAGARDEN gas chainsaws run on a mixture of gasoline and oil to maximize their productivity. It operates in the same way as a vehicle engine in that the machine components would not function if neither of the ingredients mentioned above is present. 
They often protrude from the engine's revving exhaust, ensuring that the blade operates consistently and reliably.
The following are some more reasons why they are often the most sought-after chainsaw type in a variety of different industries:
Fuel Tank:

Located next to the engine shroud is a big fuel tank, which holds up to 1 pint of gasoline and is refillable as needed. It provides enough gas for a constant 20-minute operation of the engine before it is necessary to replenish.

Power:

Fuel-powered chainsaws are inherently more powerful than chainsaws that operate on electricity or batteries because of their fuel to drive the blade. The strong motor, housed in a compact combustion engine, is responsible for keeping the long edge operating continuously.

Runtime:

the run time of a gas chainsaw depends heavily on the cylinder's displacement and the engine's initial fuel efficiency.

Customization:

You can also add different sized loads for other sized jobs.
Construction and outdoor work are possible using LITAGARDEN gas-powered chainsaws, the industry standard. Only a gas-powered chainsaw can fell trees and cut up large quantities of timber in a timely and effective manner. These gadgets often provide the ideal blend of portability and performance.
The typical chainsaw design has handles on both ends to provide a solid hold. It enables the user to keep continuous control over the potent equipment. They are instrumental in woods, where users may use them to chop enormous chunks of timber.
When it comes to the following tasks, a gas chainsaw is preferable over an electric or battery-powered chainsaw:
Felling huge trees

Felling trees of medium size

Cutting enormous quantities of wood for the fireplace

Pruning trees with their vast branches.

Clearing operations with a significant volume of debris after a storm or natural catastrophe.
It is also possible that certain professionals in the building or maintenance industries would profit from gas chainsaws, making every procedure a lot more doable for everyone.
Custom Gas Chainsaw for Your Business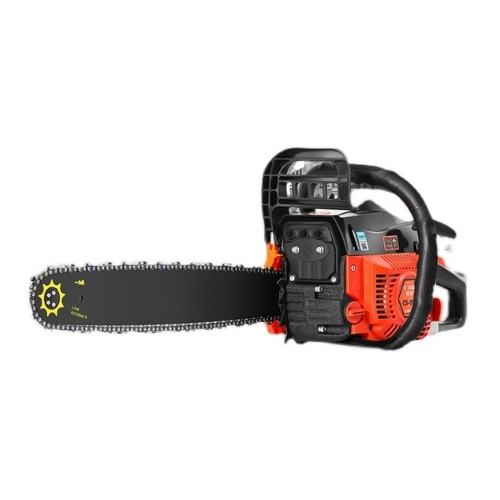 The portable top gas chainsaws have about 20-inches to 36 inches guide bar dimensions. They typically possessed 13,500 Rpm maximum power speed. The unleaded fuels are perfect for these chainsaw types. They have lighter weight and are comfortable to handle.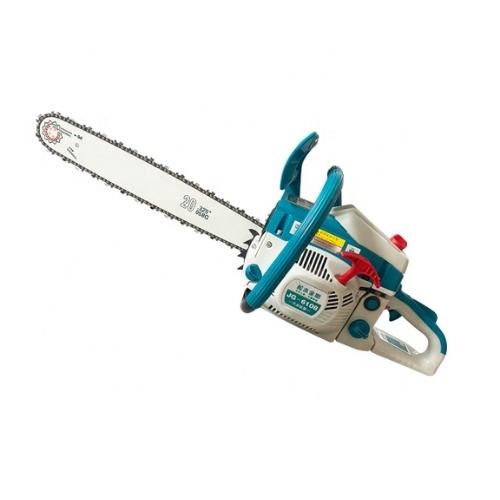 The garden handheld gas chainsaws feature advanced two strokes technology. They have about 550ml fuel tank capacity and 260ml oil tank volume capacity. These gasoline chainsaws can operate at about 2800-3200r/min speed rate.
The 2200W 2-stroke gasoline chainsaws have an automatic pump for the oil system with an adjuster. They are powered by a mixture of two stock oil and petrol. These gas chainsaws have the capacity of 34cm cutting height and 2.7kw / 8000rpm engine power.
The ms660 gasoline chainsaws cut trees or woods faster than standard chainsaws. They feature more power, suitable for heavy-duty operations. Purchasing these gasoline chainsaws come with various accessories, including the changeable chains, spark plug, and bars.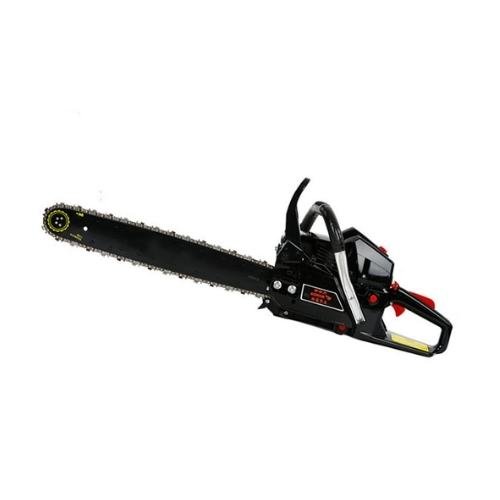 High-powered household gas chainsaws are easy to assemble and install. They can cut hardwood or trees. We designed them with anti-slip handles, trigger control arm, brake pads, starting handle, molding board, fuel tanks, and throttle trigger.
"I have years of expertise with a variety of chainsaw brands. I decided to acquire a LITAGARDEN gas chainsaw. What a pleasure it is to use this saw. It has enough power, never stops or jams, comes equipped with a chain oil adjustment, and never tips over when I put it down. This is really what we need for our cutting projects."

"I just purchased gas chainsaws from LITAGRADEN, the excellent chainsaws. We are satisfied with the finished cutting works using our requested customized gas chainsaws. For the money, this may be the finest saw available. Extremely recommended."

"I chose the LITAGARDEN gas chainsaw over other more costly models due to its superior features and power. It starts, runs, and cuts flawlessly. I am quite pleased with my purchase, and they are perfect for my business."