Walk-Behind Mowers Manufacturer in China
LITAGARDEN is a professional walk-behind mowers manufacturer. We offer an extensive range of lawnmowers with various blade widths, cutting methods, propulsion types, fuel, etc.
Easier to handle
Feature convenient controls
Delivers comfort and productivity
Ideal for larger yards with obstacles and hills
LITAGARDEN Walk-Behind Mowers
LITAGARDEN walk-behind mowers are designed to make trimming and slope cutting a breeze. It has ergonomic controls built around the unit. Thus, available with a variety of cutting widths. Because of the strong steel design, they'll keep working hard job after job. Combining user-friendly features, it brings comfort, superior performance, and more efficiency.
Whether you own a landscaping business, golf course, or have a vast property that needs to be mowed, this is your great choice. LITAGARDEN walk-behind mowers produce a professional finish. It takes less time to mow, and the quality of your output is never compromised. This heavy-duty equipment provides first-class results.
You can quickly review all of our models below. Call or email us as soon as you've found what you're looking for.
LITAGARDEN Walk-Behind Mowers Advantages
Heavy-Duty Construction
All walk-behind mowers have a 10-gauge deck shell, top, bottom, and side reinforcements that won't back down. It gives you the best performance with the least amount of downtime. Perfect for on and off mowing jobs.

Wide Cutting
A walk-behind mower achieves speeds of up to 6 miles per hour. If you have a broad, open area to mow, this speed will make mowing a large lawn a snap. Complete tasks fast without sacrificing quality.

Powerful Engines
These walk-behind mowers with efficient engines deliver unrivaled performance, fuel efficiency, and quiet operation. You can tackle tall grass and rugged terrain. It gives years of service in the field, season after season.
Ergonomic Controls
Everything is designed to be simple to use and operate. The control center of our walk-behind mowers was designed to provide you with complete control and the ability to simply glide over curbs.
Deliver Exceptional Quality and Performance
LITAGARDEN walk-behind lawn mower is your better choice for mowing large property. It offers greater efficiency and faster task completion. These decks provide high-performance, long-lasting quality for get-on and get-off mowing jobs. Its rugged design and powerful engines ensure years of service in the field.
The control bar houses the brake, engage, electric blade start, and control levers. Driven by incredible control, the mower delivers unsurpassed efficiency and improved comfort. Every model is guaranteed to offer flawless operating results season after season. These powerful, durable lawn mowers may be used for a range of jobs.
Easier to Control
Our series of walk-behind mowers are simple to use. They include steering that lets you drive around several obstacles, including trees, water features, roads, and the curving edges of flower beds. These mowers provide stability and constant mowing on uneven surfaces, such as hilly terrain or a steep slope. LITAGARDEN mowers have small footprints, making them easy to transport and store.
If you have a lot of lawns to mow, you'll be able to perform each chore rapidly without sacrificing quality Their electric-start engines and simple maintenance requirements mean less downtime and more time to get things done.
Standard Features
Heavy-Duty, All-Steel Frame
Electric Start/ Self-Propelled
Adjustable Height (3,6,8-Levels)
Mowing Height Ranging from 25-80mm
Grass Catcher (40-62L Half Plastic)
Control Levers, Brake, Engage on Control System
Unique Central Lock (Locking Both Transmissions)
Formed and Welded Deck with Reinforced Edges
Assist Handles on Deck
Why Choose LITAGARDEN for Your Walk-Behind Mower Project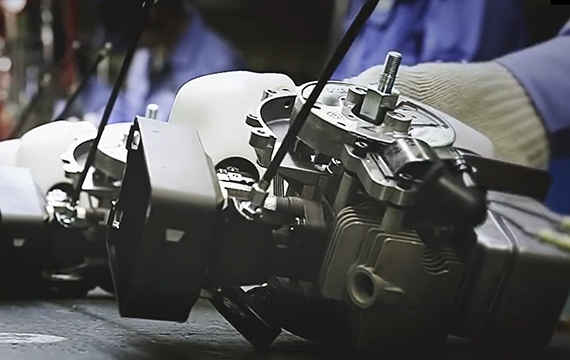 For 18 years, LITAGARDEN is providing the finest-quality walk-behind mowers. These were engineered and manufactured from scratch. Our main goal is to produce professional garden tools that will last decades. Thus, perform flawlessly in the toughest of jobs.
As a professional manufacturer, we specialize in producing walk-behind mowers of various sizes. It includes 16-inches, 18-inch, 19-inches, 20-inch, 21-inch, 22-inches, and so on. Also offered with accessories to fit unique mowing needs. Over the last decade, we are exporting products to France, the US, Germany, Korea, Japan, and Holland, among other countries.
We have a comprehensive quality assurance system that complies with ISO 9001 international standards. Together with advanced technology and testing instruments to bring superior-performance garden tools. Need a custom walk-behind mower solution? Contact us now.
Improve efficiency
Cut tight spaces; trim less
Reliable control center
Heavier than heavy-duty
Engineered to the toughest job
Helps reduce operator fatigue
Less maintenance, less downtime
Flexibility to handle tough, uneven terrain
Provide stability and uniform cutting on an uneven surface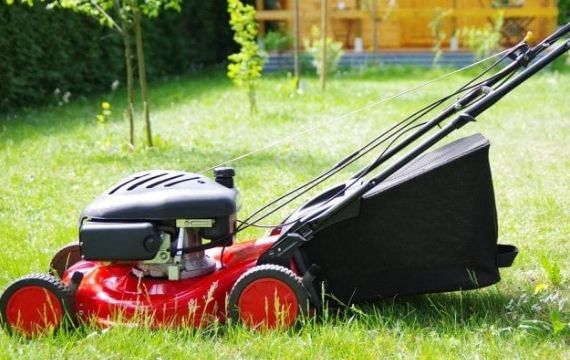 LITAGARDEN walk-behind tractors are used worldwide for a variety of uses.
Small-scale agricultural
Horticultural
Industrial Use
Landscaping
Hillsides, Fenced-in Backyards
Parking Lot Islands
Home use
Custom Walk-Behind Mowers to Boom Your Brand
The walk-behind lawn motor features an induction motor with electric overload protection, 2800watts. It is suitable for medium and small-sized yards. Available with insulated folding handles, lock-off safety switch, turbo blade brake, etc.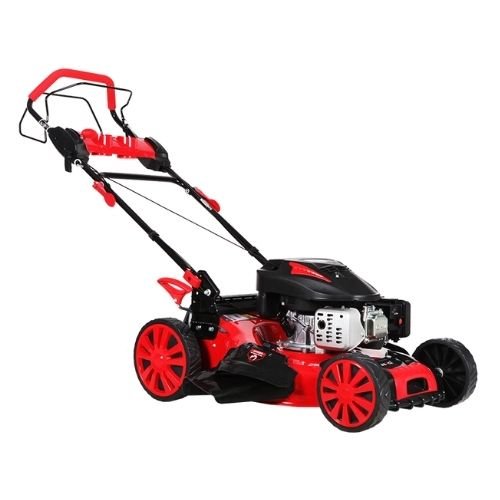 Zero-degree rotation provides faster speeds and better maneuverability. Decreases half of mowing time. They can also do a lot more than mow because of the numerous accessories available. These long-lasting finishing tools have an ergonomic design.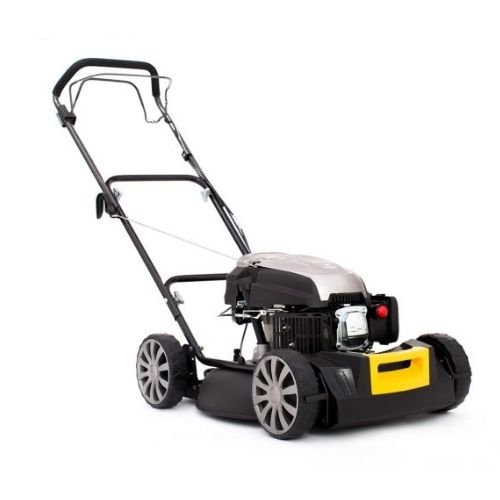 The 19-inch walk-behind mower has rear bagging, side discharge, and mulching. It provides great performance and appearance offering maximum user flexibility. For easy storage, the quick-release handles can be folded down.
Our 18-inch gasoline walk-behind mower features variable speed. The ground speed can be changed to your walking speed with the variable speed control. High rear wheels, fully foldable handle, turbo engine, bag full indicator, and more.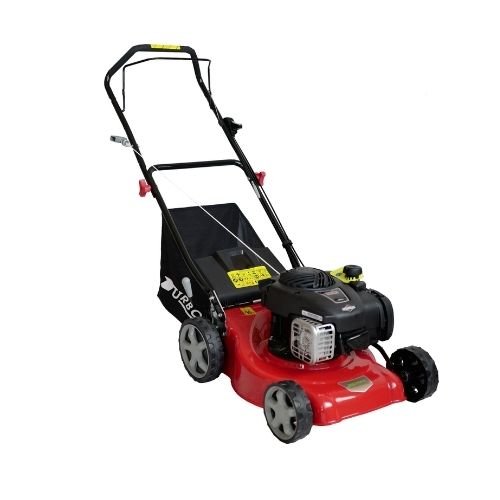 LITAGarden 16-inch walk-behind lawn mower is an easy-to-use mechanical lawnmower. It's easy to assemble and has blades that can be adjusted to help cut grass to the users' desired length. It gives users a perfect grip when in motion.
"I purchased this walk-behind mower to replace an 11-year-old mower, and I am quite happy with it. It was well-protected throughout delivery because it arrived in a strong box. The basic assembly/setup required no tools and was simple. Everything could be done by hand. The grass height parameters are relatively simple to change. And the self-propulsion feature is fantastic. I have an uneven property, and the self-propel feature has proven to be useful."

"The handle height, weight of the mower with the battery, and ease of changing the mower deck height all impressed me. It cut well and has sufficient power to mow the entire yard in one charge.

I would strongly suggest it and would order it again."

"LITAGARDEN is the best place to go. Their walk-behind mower is efficient and cost-effective. Their employees are, as always, the greatest in the business."