Chain Saw Manufacturer in China
LITAGARDEN supplies custom chain saws, perfect for sawing, tree pruning, bamboo trimming, and more. We provide all kinds; pole saws, gas chainsaws, battery chainsaws, mini chainsaws, and so on.
Obtained CE/CCC/ISO 9001 Certificates
Standard Chain Saw Delivery Time is Less Than 30 days
OEM Chain Saw Customized Less Than 45 days
600,000 Sets Per Month capacity
Online Customer Service 24/7, Fast Offer Sheet Within 5 Hours
LITAGARDEN Chain Saw
Chain saws, often spelled as chainsaws are robust cutting tools. They were composed of toothed chains that operates like a saw blade and cut woods quickly. Hand-operated and powerful, our custom chain saw cuts woods in any measurements required. You can find them very useful in forestry, construction, firefighting, lumber, and further industries. They are designed for use by gardeners, homeowners, handymen, and home maintenance.
At LITAGARDEN, we offer complete models of chain saw with individual features and advantages. If you need them for your business or woodcutting projects, allow us to help you find the right option. Please leave us a direct message for inquiries!
Chain Saw Benefits
LIGHTWEIGHT
Since most types are hand-operated, we make sure our custom chain saws are lightweight. You can carry them around.

FUEL-SAVING
Our category of chain saws ensures fuel efficiency benefits. No need spending fuel a lot on gas-powered chainsaws.

EASY TO USE
No need for training, special ability, or experience in operating them. But along with the item, we provide manuals.

HIGH PERFORMANCE
We guaranteed chain saws with excellent performance. You will never go wrong if you choose our powerful series.
Choosing the Right Type of Chain Saw
LITAGARDEN provides complete types of chain saws that fit within your budget. Below, we discussed the following types. Study each one of them to help you determine the right one for your application.
Corded electric chain saw – It doesn't need gas. To operate, you only have to plug it into an outlet. Ideal for your certain yard projects and works.
Gas-generated chain saw – Better tools for passionate gardeners and landscapers. Since generated by gas, simply fill it with fuel and they are good to go. Various bar lengths are available to fit any wood cutting project.
Battery-generated chain saw – Special cordless chain saw design. It enables huge movement freedom, without using an electrical outlet or fuel.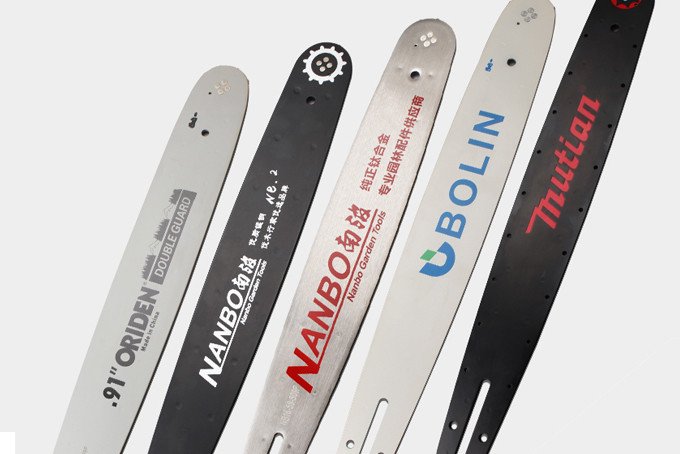 Chain Saw Components
Our chain saw contained different key components to operate efficiently. Make sure to study each component and its functions to achieve an efficient performance.
Guide bar
Nose
Pull Starter
Bumper spikes
Chain brake
Chain
Back & front handle
Throttle
Throttle lock
Pull starter
Common Projects with Chain Saw
Custom chain saws are meant for sawing wood in projects like:
Clear-cutting trees within the working diameter of the chain saw.
Fallen trees are cut (or bucked) into smaller pieces for firewood or landfilling.
Tree pruning entails removing tree limbs.
Trimming branches into specific parts for crop residues or disposal.
Tree pollarding.
Why Choose LITAGARDEN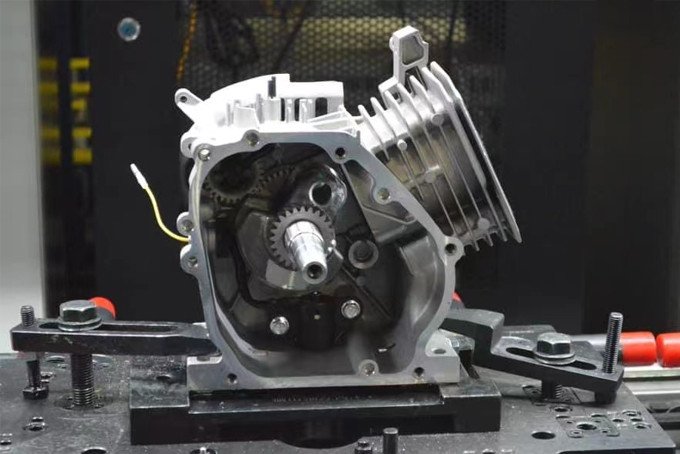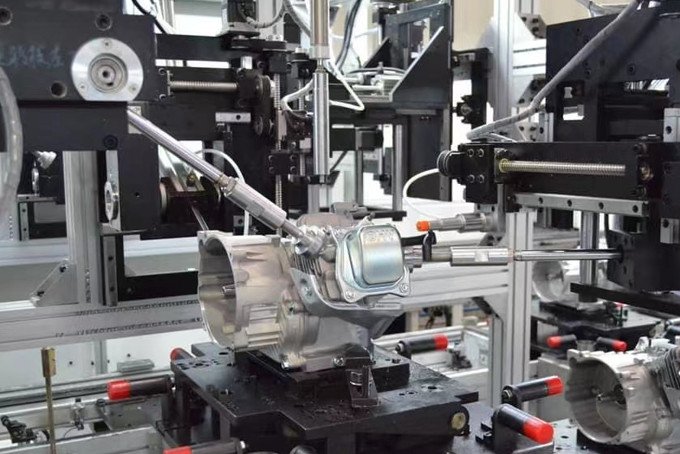 Since 2004, LITAGARDEN has been committed to supplying one-of-a-kind chain saws and other garden tools. Our intention has always been to give business owners a premium chain saw at the finest possible cost.
You've reached the right place where you can find powerful, high-performance custom chain saws.  We can reconfigure your custom chain saws according to your specific requirements. And before shipping to your destination, we make sure all are in good condition and quality inspected. We can also export them to many countries including Holland, America, France, Belgium, the UK, Korea, etc.
We hope to get your trust with our custom chain saw quality and excellent services. Contact us to build an incredible partnership!
We offer custom-made chain saws with quality features including:
Durable, new design with premium bearing & carbon brush.
Embrace strong power, copper wire motor, speedy cutting, and competent heat dissipation system.
Anti-skid soft-grip handle; harmonizes to adjustability.
Featured anti-self locking control to guarantee safe operation.
Automated chain oiling system; completely grease the chain to avoid oil leakage.
Handy design for reducing fatigue and simple maneuverability.
Aside from cutting firewood, these chain saws are also handy for use in cutting metal piping and tough bricks. They are beneficial cutting tools where speed is necessary. Other advantages you can get after having our custom chain saw are:
Very fast – cuts less than 1-minute.
Versatile tool, available in small or large size
Simple to use and operate
Easy to recharge/refuel
Can trim different materials; tree branches, wood, cement, bricks, metal pipes, etc
Custom Chain Saw that Meet Your Needs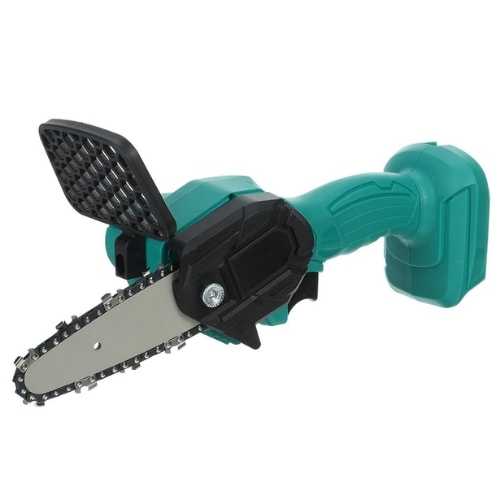 The electric chain saw operates safer, powerful yet noiseless. These chain saws are simple to operate – no required practice, unique abilities, or whatsoever.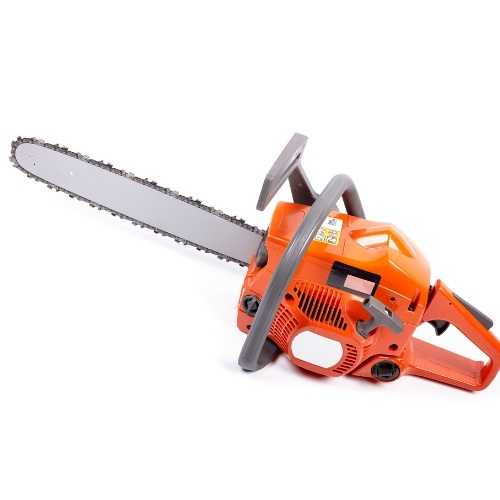 We provide high performance chain saw that can cut wood quickly and is powerful enough. These are extremely handy, cuts wood conveniently without spending too much energy and time. Noiseless and high-efficient chain saw type.
The mini chain saws are suitable for cutting firewood or tree branches. These types are battery-generated and simple to store. No need for keeping an electric outlet, extension cord, or gas. Featherweight yet powerful, these saws are safer and very portable.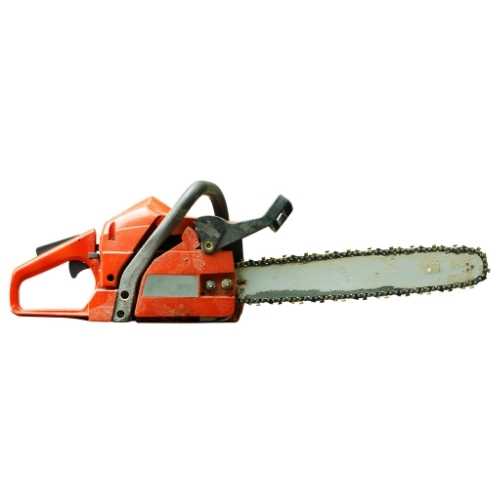 We provide petrol chain saw featuring 2-stroke motors. They are much more powerful and faster than ordinary chainsaws. Cutting thick trees with ease is possible using petrol chain saws.
Unlike traditional chain saw, this one offers more advantages. They are noiseless, powerful, fuel-efficient, and extremely efficient. Cutting almost everything with less energy is possible using our chain saw.
"The chain saw is used straight away after we receive it. Its performance is excellent, the sawtooth is sharp, extremely handy, and offers quick cutting speed. LITAGARDEN service attitude is also good. Excellent partner!"

"LITAGARDEN chain saws are safe to use and labor-saving as well. Offer efficient operation and keen sawtooth. I know I can count on your team! You are a good and reliable partner."

"I got the exact type of chain saws. These are great for my upcoming cutting projects. Your services are worth my money and attention. You are also worth endless cooperation! Thank You."