Brush Cutters Manufacturer in China
LITAGARDEN provides various agricultural and garden tools, including custom brush cutters. They are perfect to use in cutting small trees, weeds, and many more.
Ergonomic and durable design
Various cutting blades available
Comprehensive service support 24/7
CE, ISO9001, and CCC certified
LITAGARDEN Brush Cutters
Brush cutters are intended to get the work done efficiently while remaining simple to carry and manageable. They are also customizable to your specifications – came in many useful functions and accessories to pick from. To clear overgrown weeds, thick grass, small hedges, and brambles, our brush cutters are your best option.
At LITAGARDEN, we offer various models and types. You can determine the exact type based on where you will use them, the features you required, and more custom requirements. These brush cutters are also an excellent choice if you have a business that needs additional garden tools or agricultural equipment.
Please allow our team to customize your brush cutter demands!
Brush Cutters Benefits
SAFE
Eliminates the need to climb up trees or ladders with weapons. Safety advantage over ordinary brush cutters.
STURDY
Intended to cuts limbs and branches up to 6-inches in diameter. Other brand brush cutters simply cannot compete!

VERSATILE
Designed for optimal use and low maintenance on agricultural tractors and gardeners. Easy to carry and handle.
FAST
Because of its speed and power, it reduces your cutting and trimming hours as well as workforce hours.
How Brush Cutter Works?
Brush cutters resemble line trimmers in looks, but a trimmer uses a slim nylon string to trim vegetation (e.g. long grass, weeds). Whereas a brush cutter utilizes a steel blade to cut across tall grasses and tree branches – up to 4 inches thick.
LITAGARDEN brush cutters have more strength and flexibility than trimmers. They work as powerful equipment that cannot be used without a harness. It is also equipped with a handlebar that controls the tool and acts as a protective barrier when trouble happens.
Eye protection is also a must. This is to avoid eye damage during operation since its blade can throw particles at the back.
Power Sources Option
Depending on your applications or the space dimension, you can select the right engines for each brush cutter. Select from battery-powered, petrol-powered, or electric-powered. Each has different features and benefits.
Battery-powered – This first option is great if you need cordless, quiet cutting operations. While they perfectly work for small-medium areas. Best battery option is STIGA SBC 500 AE.
Electric-powered – When your brush cutter is electric-powered, expect it is eco-friendly, silent, compact, and easy to carry. Perfect choice for cutting or edging domestic lawns.
Petrol-powered – Petrol-powered brush cutters are well-balanced, ergonomic, and convenient tools. This allowed extreme efficiency, even working on trimming rough grass and outgrowing vegetation.
Available Designs to Choose From
If you are in the agricultural industry and you need efficient garden tools, our brush cutters are good addition. It comes in various designs; handheld, walk-behind, and tow-behind. Let's find out how they differ from each other.
Handheld brushcutters – Similar function to string cutters, handheld types have a relatively more powerful power source. Perfect option for overgrown bushes, weeds, and grasses.
Walk-behind brushcutters – Ideal type for cutting projects of overgrown vegetation. It is capable of cutting and trimming in areas that do not need constant maintenance.
Tow-behind brushcutters – Exceptional type for bigger fields to cut. They can be connected to ATV or garden tractor for more efficient trimming operation.
Why Choose LITAGARDEN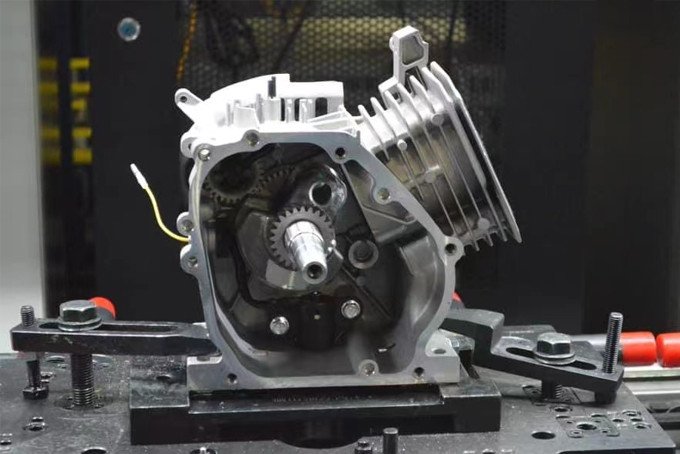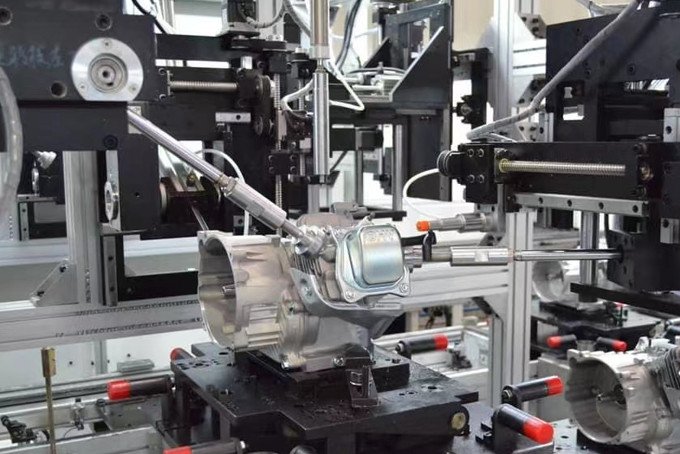 LITAGARDEN is a well-known supplier of brush cutters that are high-performing, practical, simple to use, and reliable. They are available in three power sources option: electric-, battery-, or petrol-powered. The right power source is determined based on your application.
We supply custom brush cutters with ROHS, CCC, ISO9001, and CE quality approvals. Company founded in 2004, LITAGARDEN is a professional and dedicated garden tools supplier in China. Garden tools like our brush cutters can be customized according to your requirements.
For inquiries, please contact our team!
LITAGARDEN Brush Cutters
There is a specific cutting blade for trimming different kinds of vegetation.
Brush cutting blades with 8 teeth are perfect for weeds and grass.
9-40 teeth blades are effective for thick shrubs and weeds.
More than 40 teeth blades are highly suggested for cutting small saplings and trees.
Triblades are intended to cut reeds and bushes.
LITAGARDEN brush cutters offer numerous advantages to your projects, including:
Powerful enough and make the cutting work easier
Versatile cutting tool for different vegetation
Senior engineer, providing 1 to 1 online service
Simple and safe operation, improved cooling system, lightweight
Resist heavy-duty vegetation; thick grass, weeds, bushes, etc.
Custom Brush Cutters that Reach Your Demands
Comes in many different cutting heads and blades. The manual brush cutters are lightweight and smaller machines, useful to clear saplings and small trees. They have high power, fast performance, and efficiency.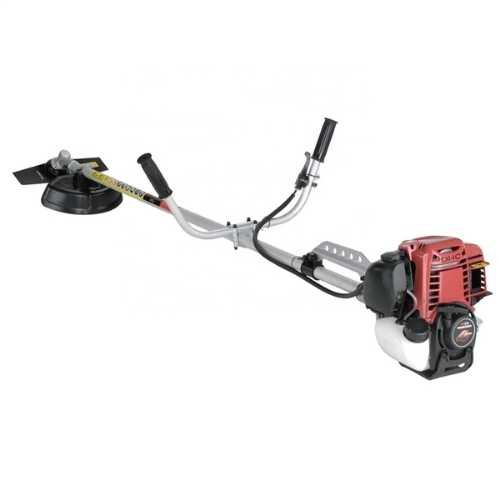 The gasoline brush cutters are petrol-powered brushcutters. They have high power and excellent convenience when used in cutting thick weeds and grasses. And unlike bigger machines, this one can reach difficult-to-scope areas.
We manufacture heavy duty brush cutters that are used to mow deep vegetation, clear dense brush, and overgrowth weeds. They are convenient agricultural tools, and easily customizable based on your requirements.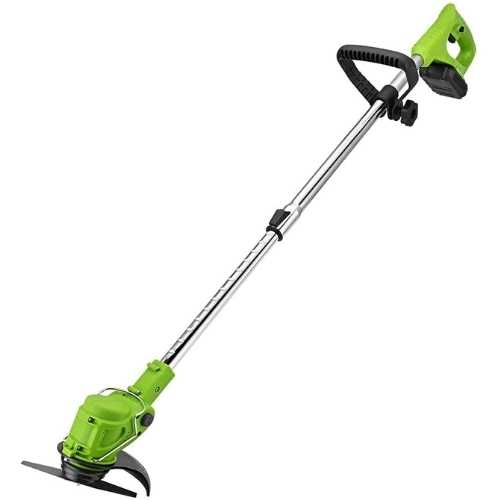 Due to easy handling and compactness, these brush cutters are widely popular garden equipment. It provides maximum comfort and excellent cutting performance. They can be electric-driven, battery, or petrol-generated.
Also called a clearing saw or brush saw, mobile brush cutters are garden tools implementable in cutting small trees weeds, brushes, and more. They can be attached to ATVs and garden tractors for anti-fatigue operations.
"I highly recommend LITAGARDEN because of their high-quality brush cutters. We tested each and all operate fast. Its weight is also perfect to carry in hand. Their service attitude is also impressive. Right decision to choose you as a supplier!"

"Aside from good-looking and efficient brush cutters, LITAGARDEN customer service is also good! They answer our inquiries well. All items are indeed labor-saving and powerful tools for my next projects."

"The brush cutters I received are brand-new, have a beautiful appearance, and excellent quality. I will definitely place orders again next time. Thank You LITAGARDEN!"
How To Choose The Best Brush Cutter?
In theory, the more complex the structure, the more likely it is to fail. In fact, the use of knapsack type cutting irrigation machine failure rate is also higher than the side hanging type cutting irrigation machine. Therefore, from this point of view alone, the side hanging cutting and irrigation machine is more durable, the preferred side hanging cutting and irrigation machine.
If the mountain walking or climbing operation and other factors are considered, the backpack cutting irrigation machine will greatly reduce the intensity of labor and will be more suitable.
What If The Brush Cutter Can't Cut Grass?
Remove and clean the air filter, if it cannot be cleaned, replace it;
Check whether the engine lubricating oil is excessive, if it is excessive, it will be normal after draining the excess oil;
Check the transmission shaft and clutch cup, clutch block and clutch cup Whether there is looseness or abnormal wear between them, and if it is abnormal, it needs to be replaced with new parts;
Check whether there is foreign matter such as lubricating oil mixed between the clutch block and the clutch cup, which causes slipping and weakness; 5. Whether the exhaust port is unblocked.