Gasoline Water Pump Manufacturer
LITAGARDEN can provide gas-powered motor pumps for your broad range condition of deep wells. They are durable, efficient, and fully waterproof. Our gasoline water pump is manufactured to lift mud and water with efficiency without consuming much fuel.
Portable
Lightweight
Fuel efficient
Easier priming
LITAGARDEN Gasoline Water Pump
The gasoline water pump is very useful for pumping water from a deep well. It can lift the water in the archeology survey and dredging process. These pumps are also helpful in the aquarium's water circulation and water lifting in the mines.
If you need a gasoline water pump for your business, LITAGARDEN can produce them to meet your specifications. You can customize the gasoline water pump according to your preferred materials, designs, and other specifications. LITAGARDEN is over ten years of manufacturing gas-powered water pumps and providing customized services.
Contact us for more information.
Why LITAGARDEN Gasoline Water Pump

Easy to Start
The gasoline water pumps are equipped with a powerful engine for ease of start.

Portable
These pumps are provided with a unique handle in order to carry them wherever needed.

Easier Primming
The pumps have a priming port for easier priming and to reduce spills and drips.
Sustainable
Our gasoline water pump is manufactured from high-quality materials for better performance.
Application
A wide range of applications will benefit from the LITAGARDEN gasoline water pump. These pumps have the ability to pump fluids with slurries and solid wastes. Below are some applications of gas-powered water pumps:
Agriculture: Transferring water to the field
Chemical Industry: Transferring water and mixing it with different fluids
Moving hot water in coffee brewers
Sewage water removal
Thermal Energy Plants: Lifting seawater in the ocean
Archaeological Survey: Pumping water in a suction dredging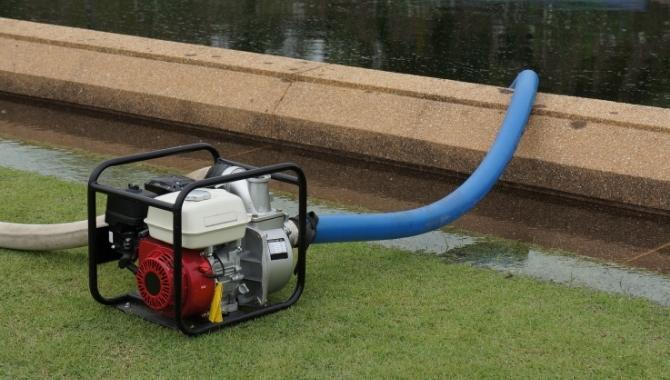 Design Option
LITAGARDEN can provide you with different designs of gasoline water pumps according to their specific applications, such as:
Dewatering Pumps: A standard pump that is widely used for displacing water. They are suitable for transferring water across the reservoirs as well as draining water from ponds. The dewatering pumps are designed to more water in rapid times.
Trash Pumps: These pumps are mainly used for pumping water with solid wastes and debris mixed. Widely utilized in agricultural and chemical purposes. Trash pumps are used with stingy water in backyards with different wastes or leave.
PTO Pumps: A power transmission pumps powered by the engine of the tractor. They are commonly used in the agricultural industry. Most tractors are powered by a gas engine.
Why LITAGARDEN Gasoline Water Pump
LITAGARDEN is a leading manufacturer in China that provides the highest quality gas-powered water pumps to meet the satisfaction of every customer. We provide gasoline water pumps based on the different factors like performance parameters and operating conditions:
Flow Rate or Capacity: It is a water amount that pumps in certain time frames measured through volume per unit of time.
Power: It is the energy amount needed to have an effective pump operation. Also expressed as HP (Horse Power).
Head: The vertical distance at which the water is required to be pumped. Measured by feet as distance.
Water Quality: We ensure that we can provide gasoline water pumps with good water quality.
Tubing Size: We ensure a proper tubing size because it is very crucial in the operation parameters and pressure maintenance of the pump.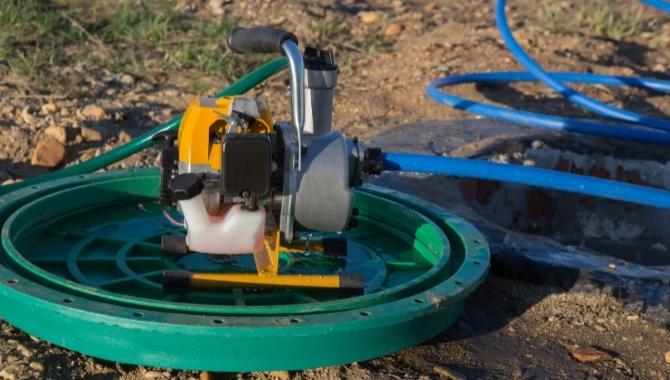 Why Choose LITAGARDEN Gasoline Water Pump
LITAGARDEN gasoline water pump is helpful in maintaining drilling mud circulation for the project. We provide gas-powered water pumps with durability, and efficiency, and are completely waterproof. They have the ability to lift water from greater depths.
LITAGARDEN manufactures gasoline water pumps designed with the best technology for excellent results. We ensure every detail of gas-powered water pumps is manufactured with top-quality to perform various working areas. Hence, quality pumps are required for more efficiency in their life expectancy.
We deal with custom gasoline water pumps for drilling projects in agriculture and irrigation purposes. LITAGARDEN aims to provide our customers with a cost-effective solution to meet different clients' needs. We use high-quality, durable raw materials to prevent premature wear and corrosion during operations.
LITAGARDEN Gasoline Water Pump
Strengthened Pump Body: This feature ensures reliable service and more durable
Special Mechanical Seal: It provides an excellent sealing effect
Multiple Direction Outlets: This feature can guarantee convenient use
Improved Started Handle: To guarantee easier starting
New Frame Structure: It increases 20% of loading quantity
Less Gasoline Consumption
Powerful, Durable Engine
LITAGARDEN gasoline water pump involves a steel frame, gasoline engine, pump cover, NBR O-ring, and carbon or ceramic mechanical seal. It also has impellers and diffusers are made from cast iron.
Additionally, its pump body, outlet, and inlet are made from top-quality aluminum materials. While the O-ring, gasket, and non-return valve are NBR materials. All of these pump parts can be customized according to your specifications.
Custom LITAGARDEN Gasoline Water Pump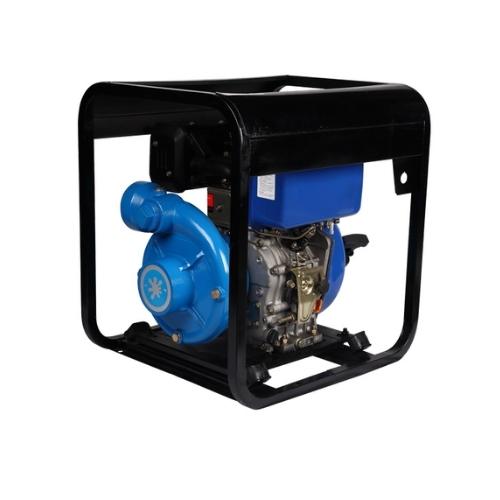 These pumps are widely used in fishery, agricultural irrigation, emergency recuses, flood-fighting, fire-fighting, tunnels, construction sites, etc. It is manufactured in a compact design with an excellent balance between engine and pump.
These pumps fit a diesel engine, gasoline, or electric motor. The agricultural gasoline water pump can guarantee low fuel consumption, and reliable, durable, and convenient maintenance.
These pumps have durable and powerful engines. It features smooth running with little vibration, and a lightweight, and compact design.
The high-pressure gasoline water pump produces high economic benefits thanks to its excellent combustion efficiency. These pumps have a safety warning system and regulation system features.
The small gasoline engine petrol water pumps with durability, and efficiency, and are completely waterproof. They have the ability to lift water from greater depths.
The gasoline mini water pump floating pump is designed for pushing water to great heights or long distances. It comes with a durable engine with idle control and minimal low oil shutoff.
These pumps are widely used for draining lakes, pools, flood dredging, and many more. Can guarantee ease of use: the users allow for a simple startup.
Widely used for agricultural applications such as transferring water to the field. They are also used in the chemical industry to transfer water and mix it with fluids. The 2inch gasoline high-pressure water pump can move hot water in coffee brewers.
I receive great pumps at LITAGARDEN. Their pumps are easy to start and you don't need to pull more than twice. Thank you Litagarden for providing us with high-quality pumps, excellent services, and professional customer services.

Litagarden has been my source whenever I need a gasoline water pump for our business. Since then, they never disappointed us to deliver cost-efficient, waterproof, and durable pumps. Thank you for your quick response and excellent customer service.