LITAGARDEN- Your Mini Chainsaw Provider in China
LITAGARDEN is a leading manufacturer of mini chainsaw machines. We can offer a lot of choices of mini chainsaws depending on the field of use like:
Cutting Small Logs
Pruning Branches
Gardening
Light Lumberjacking Projects
LITAGARDEN Mini Chainsaw
In the situation that branches or small logs need to be cut, using a full-size chainsaw machine is awkward and not a smart choice. Well, we conclude that the best solution would be using a mini chainsaw. Maybe it is less powerful compared to a full-size one, but it perfectly fits every small task.
LITAGARDEN deals with a large choice of mini chainsaws and can help some household users with their cutting projects and activities. Our strong determination to provide the best design and output of mini chainsaws will ensure our customers that we follow the quality standard in every mini chainsaw we offer.
Why LITAGARADEN Mini Chainsaw

Highly Efficient Cutting
Our mini chainsaw has a control circuit board built on it that performs the overload protection function. When the chainsaw overheats, the motor automatically stops functioning – this feature helps to prevent accidents and engine failure. The chainsaw motor is made of pure copper which makes it become more powerful and performs efficient and faster jobs.
Multiple Protection
LITAGARDEN mini chainsaw has a safety plate to prevent the splashing of wood while using it. Our mini chainsaw also comes with a safety lock button to secure safety on cutting operation, you just need to press repeatedly the safety button and also its switches to start it again.

Wide Application
LITAGARDEN mini chainsaws provide a wide range of uses, they can be perfectly used for gardening, cutting wood, pruning branches, and forest cutting. We will ensure that our customers will be satisfied using our wide variety of mini chainsaws.
Easy to Operate
Hustle-free to operate is one factor in choosing a mini chainsaw. LITAGARDEN cordless chainsaw is the right mini chainsaw for operating any light wood cutting project. When it is newly bought, the user just needs to use the free screwdriver in adjusting the tightness of the chain, plug the battery, and then it is ready to use.
Versatility
Chainsaws are useful in cutting different material types. Either small or large chainsaws can be used for cutting a large variety of materials depending on their chain type and capacity. With LITAGARDEN that provides the right and proper chain, the user or operators can do the cutting job even in an emergency situation.
LITAGARDEN's mini chainsaw can also be used and handled by women and even an old person as it's very light to carry. The fact that these mini chainsaws are easy to carry, transport, and refuel/recharge make them versatile tools for cutting.
Easy to Recharge/Refuel
Mini chainsaw of LITAGARDEN is very simple to fill the gas, the same procedure of refilling a gas-powered lawnmower tank. For a gas mini chainsaw, the operator can easily mix the right amount of gas and oil. As chainsaws are machines that are operated by 2 cycle engines, they don't have their compartment for oil and gas, you just simply mix it according to the manual's ratio given.
When using electric mini chainsaws, no fuel is used and of course, no refueling is needed. The operators only need to do is to replace the used battery with a fully charged one, charge the empty one, and continue the cutting operation. The charging time of our electric mini chainsaws is around 30mins to 1 hour.
Faster Cutting Performance
The size of the material to be cut off, the sharpness of the chain, and the size of the chainsaw is a big impact on the speed of cutting. When a chain becomes dull, definitely it also takes some time to finish the cutting work.
With LITAGARDEN, we will ensure to provide high-quality materials for mini chainsaw chains. And of course, the motor of our every mini chainsaw is also on high-quality standards and can perform faster-cutting activities.
Why Choose LITAGARDEN Mini Chainsaw
The reality is that small chainsaws are cheaper compared to larger ones. The smaller the engines and rods also mean lower production costs. Maybe mini chainsaws have their capacity limitation, but it is usually a great choice for some people that have a low budget.
With LITAGARDEN, we can provide some choices of mini chainsaws that gives less maintenance which is a big benefit. On gasoline models, its small chain is easier to sharpen as it is shorter. Searching for both gas or electric mini chainsaws? Contact LITAGARDEN now and grab some affordable but durable mini chainsaw machines.
LITAGARDEN Mini Chainsaw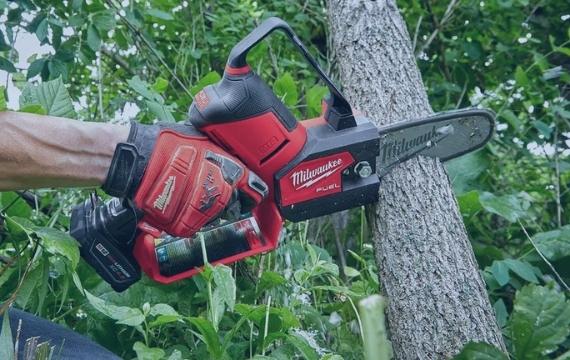 Cutting lumber on carpentry projects – LITAGARDEN mini chainsaws are excellent for cutting down lumbers quickly. Mini chainsaws are also perfect for breakable thin wood sheets or pieces that may be uncontrollable when using a larger chainsaw.
Landscaping work – an idea of using a large chainsaw for landscaping can overkill the small tree limbs and their branches. A mini chainsaw is a preferable size for landscaping and shaping trees in your yard. They have the capacity on handling most branches and limbs up to six inches in diameter.
Pruning hedges and shrubs – the LITAGARDEN mini chainsaws can also a perfect used for maintaining hedges in your yard that require proper and precise cutting for smooth sculpted results. Our lightweight design of mini chainsaws will allow the users to cut hedges above their heads without hustling.
QUALITY MATERIAL – mostly of our mini chainsaw is made of ABS metal. Our mini chainsaw has a special guide plate that helps users with safety-cutting operations.
POWERFUL DYNAMIC SYSTEM – the LITAGARDEN mini chainsaw's dynamic system is made of pure copper that has strong motor power. It helps the product to cut fast and improve its efficiency.
ERGONOMICS DESIGN – our portable Electric Chainsaw is very light on weight and can be held with one hand.
DURABLE – LITAGARDEN's rechargeable electric chainsaw has long battery life. The mini-gas one is also trusted and proven on its quality standards.
Custom Mini Chainsaw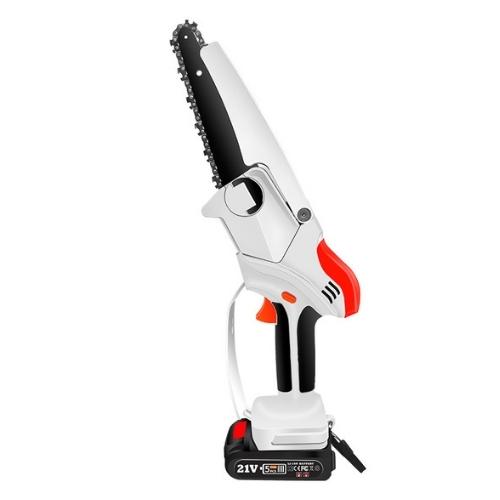 LITAGARDEN corded electric chainsaws are consistent in terms of power level. It also comes with an ergonomic design and security switch that will provide double protection against unwanted start. We strive for standards, that's why all of our chainsaws are undergone strict quality testing after production.
Our cordless chainsaws are equipped with high-capacity battery packs and can provide a durable and long battery life. The cordless feature of our chainsaws offers maximum portability to every user. This kind of mini chainsaw is very ideal for some projects that are distance away from electrical outlets.
LITAGARDEN mini chainsaws are operated with liquid petroleum, a mixture of oil and gasoline. These gas-powered chainsaws are powerful and can cater to long-cutting activities. We can fabricate a gas-powered mini chainsaw that has a quick-release air filter that helps users with easy replacement and cleaning.
All I wanted is to have a small chainsaw to help me cut branches easily. When I received this item from LITAGARDEN, it makes me joyful. Very easy to use. It also won't take long to charge the battery. I am using one battery while charging the other one. Great item.

I like this mini chainsaw from Litagarden. This mini chainsaw also helps me get some firewood for winter. I am amazed because the battery lasts longer than I thought, and that's fantastic. Well, the price is very worth it. Thanks!

This mini chainsaw was a real-time saver for me. It's very easy to operate and the battery last longer. I love the way that makes it very easy to transport and stored. Thank you also for the free screwdriver to adjust the chain.