Petrol Lawn Mowers Manufacturer in China
Litagarden offers a wide selection of petrol lawn mowers that are suitable for both commercial and domestic use. Our lawn mowers provide excellent quality lawn finish due to their incredible power without the need for cables.
Available in various sizes, types, and shapes
Powerful & easy-start
Adjustable cutting height
Approved by the ISO, CE, & CCC
Litagarden Petrol Lawn Mowers
The petrol lawn mowers from Litagarden are available in a variety of types such as push hover mowers, self-propelled, rear rollers, ride-on lawn mowers, and many more. They are powered by a highly reliable engine. As a result, they have a more powerful cut and are great for cutting tougher types of grass such as rough, thick, or long grass.
Litagarden petrol mowers have wide cutting blades, long-lasting fuel, durable steel cutter deck, strong handles, and large capacity grass bag. They are lightweight, corrosion-resistant, compact, extremely durable, and easy to start. You can use them for large lawns, small-sized yards, or medium-sized yards.
If you are looking for high-performance petrol mowers, you can browse below and find the ideal mowers for your business. Moreover, to suit your specific requirements, you can request customization of petrol-powered lawn mowers. You can contact us for your inquiries!
Litagarden Petrol Lawn Mowers Features

Easy to Use
The petrol mowers are light in weight and therefore easy to move around. In addition, they are easy to quick to start up. They are also easy to maintain.
Powerful
The petrol lawn mowers are the most powerful types of lawn mowers. That is why they are suitable for large lawns and are preferred by many professionals.
Fully Certified
All of the petrol mowers from Litagarden are fully certified. They have certifications from the ISO, CCC, CE, and other international quality standards.

Customizable
All of our petrol lawn mowers can be fully customized in order to suit your specific needs. You can choose your materials, sizes, designs, branding, and other specifications.
What We Offer
Litagarden is offering a wide range of high-quality petrol lawn mowers. Some of our petrol mowers include:
Self-Propelled Petrol Lawn Mowers – The self-propelled mowers can cut through thick grass. You do not need to exert extra effort when using these types of mowers since they can mechanically move forward through difficult areas in your yard.
Petrol Push Hover Mower – The petrol push hover mower can be pushed in any direction that you want. They are lightweight and easy to push in difficult-to-cut areas. since they have a multi-directional movement, it will reduce your mowing time.
Petrol Ride-On Lawn Mowers – The ride-on lawn mowers are great for commercial use and large yards since they can cover more ground when compared to the push mowers. They are ideal if you have a large amount of grass to mow.
Moreover, we are also offering other petrol mowers such as rear-roller, hand-propelled, cylinder, rotary, self-propelled, and more.
Advantages of Petrol Lawn Mowers
Using petrol lawn mowers have a lot of advantages. Some of their advantages are listed below:
Lower initial investment
Available in many different models such as self-propelled models
Long-running time and intended for medium or large lawns
Designed with hose wash ports for an easy cleaning process
Have more strength in cutting longer and more difficult grass
Helps in mulching grass finely
Improves air circulation for grass clipping collection
Corrosion-resistant and high-grade steel decks to ensure that they will last for many years
The stripes will last longer since the petrol-powered lawn mowers are heavier
A variety of decks and engines to suit the size of your lawn
Additional Options for the Petrol Lawn Mowers
Folding Handle – A folding handle can be added if you have a plan on moving your lawnmower frequently or storing it in a small space.
Swivel Wheels – Swivel wheels can make sharper turns. So, the mowers can easily maneuver around garden edging or bedding plants.
Electric Ignition – Electric ignition can be used to start the petrol mowers. It is highly suggested if you have shoulder pain or limited arm strength. If electric ignition is used, the mower will be started using a push-button or a key.
Mower Deck – The mower deck can be made from die-cast aluminum, steel, polypropylene, or ABS depending on your requirements or applications.
Height Adjustments – To make the lawn mowers easier to use, the option to adjust the control lever or height of the handlebar can be done.
Furthermore, other options for the petrol mowers are replacement parts, deck wash, lights, holders, and many more.
Why Choose LITAGARDEN Petrol Lawn Mower
Since 2004, Litagarden has been producing many different models of petrol lawn mowers. We have over 500 skilled members that help us in developing accurate mowers for your needs. As a reliable manufacturer, we also offer reliable services and products. Due to that, we gain the trust of our customers.
We are strictly adhering to a complete quality guarantee system in accordance with the requirements from EMC, CE, ISO9001, and CSA. All of our petrol mowers have CCC, ISO, and CE certifications. For that reason, you can depend on the quality, performance, and reliability of our petrol mowers.
Furthermore, Litagarden has the expertise in manufacturing petrol mowers in accordance with your requirements. For your specific request, feel free to contact us!
Litagarden Petrol Lawn Mowers
The petrol lawn mowers have many different applications depending on their models. As an example, the push models are ideal for flat areas that have a measurement of about 800m² or less. They are suitable for flat areas with obstacles such as pergolas, pavilions, flower beds, edging, etc.
Moreover, the self-propelled lawnmowers are great for medium-sized gardens, large-sized gardens, sloped lawns, or yards that are over 700m². On the other hand, the ride-on models are perfect for lawns that are larger than 1500m². Also, the rough grass mowers are intended for use on lawns with bramble, long, or thick undergrowth grass.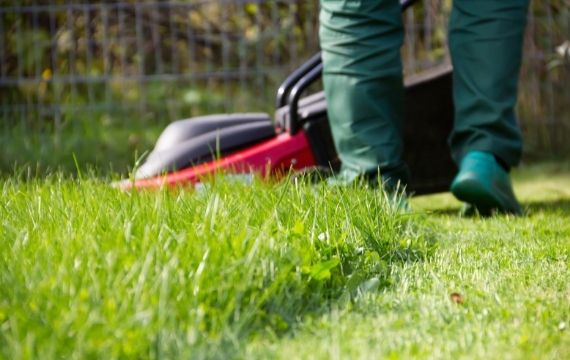 The petrol lawn mowers from Litagarden are designed with a lot of amazing features such as:
Efficient fuel consumption
Easy to Maneuver
Simple and quick to start up
Lightweight yet robust
Long running time
No restrictive cables
Easy to maintain
High-quality engine
Custom Petrol Lawn Mowers to Improve Your Business
The electric start petrol lawn mower has a 3-in-1 cutting system, self-propelled drive system, and electric or pull starting system. They are designed with aluminum chassis, grass box, steel deck, height adjustable handles, etc. Also, they have variable speed and high torque. You can use them for medium-sized or large-sized gardens.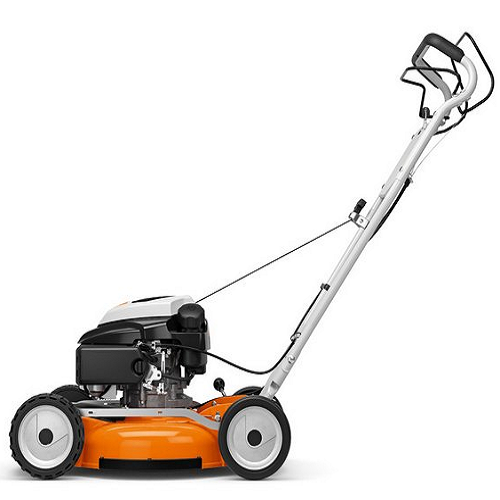 The self-propelled mulching petrol lawn mower features mulching plugs for redistributing finely cut grass. They can give your lawn a striped and smart finish. Furthermore, they are featuring low emission engine, extra power, super soft grip, foldable and quick-release handlebar. Their cutting height can also be adjusted depending on the applications.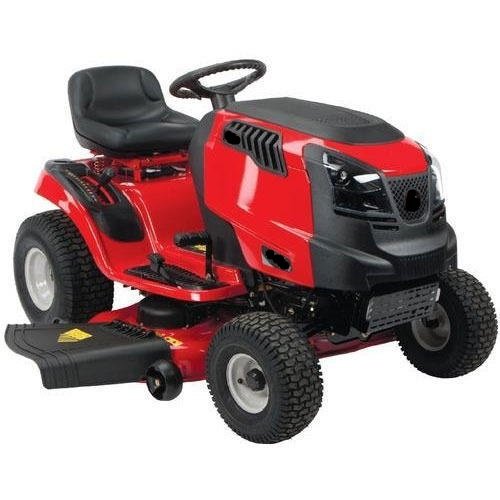 The ride-on petrol lawn mowers are compact, fuel-efficient, maneuverable, and powerful. They are great to use for gardens with narrow gateways, tight corners, and are larger than 1500m². Moreover, they are designed to use for cutting long, bramble, and thick undergrowth grass.
The self-propelled petrol lawn mowers are designed with thickened chassis, large capacity fuel tank, large capacity collection bags, and handles with soft casing to reduce vibration. They are ideal to use for cutting thick grass. Moreover, since they are self-propelled, they can mechanically move forward in your yard without needing you to exert extra effort.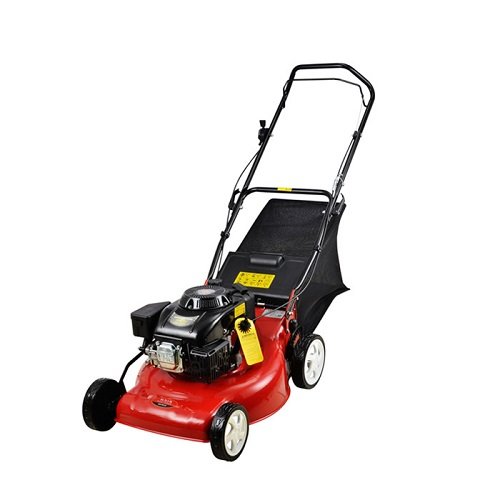 The hand push petrol lawn mowers are featuring adjustable cutting height, large capacity collection box, 4 stroke petrol engine, powder-coated steel deck, and high fuel efficiency. You can use them in smaller or medium-sized lawns. They are compact, easy to push, easy to start, and powerful. Also, they are ideal for sloped or straight lawns.
"I am so glad I work with Litagarden and ordered petrol mowers from them! The mowers have excellent quality and performance. We have tested them and they are great! I will definitely recommend Litagarden to anyone who needs high-speed petrol mowers."

"I am really satisfied with the petrol mowers from Litagarden! The mowers are easy to start and use. I am also pretty sure they will last for many years due to their amazing structure. I hope to team up again with Litagarden!"

"Litagarden really did an excellent job in the customization of the petrol mowers I requested. All of the requirements I told are exactly followed. The lawn mowers from them really help my business grow!"
How Many Types Of Petrol Lawn Mowers?
According to different classification standards, petrol lawn mowers may have the following classification:
1. According to the way of travel can be divided into two types, after the implementation of type, mount type, and tractor suspension type.
2. According to the power drive mode can be mainly divided into human-animal drive, engine drive, electric drive, and solar drive.
3. According to the way of cutting grass can be divided into hob type, rotary knife type, side hanging type, and swing knife type.
4. According to the requirements of grass cutting, it can be divided into flat type, half-waist type, and truncated top type.
What Is A Petrol Lawn Mowers Used For?
The petrol lawn mower is mainly used in garden decoration trim, grass greening trim, city streets, green scenic spots, pastoral trim, field weeding, especially in the park grassland and grassland, football field and other grassland land, private villa garden, as well as agriculture, forestry, and animal husbandry field vegetation and other aspects of the repair, but also in the autumn harvest.
Today's commonly used lawn mower for gasoline lawn mower, also known as the gasoline saw. Widely used, mainly used for park grass, green belt, factory grass, golf course, home garden, grass, orchard, and other places of lawn trimming and beautification.
How Should A Petrol Lawn Mower Operate Safely?
1. Wear a long-sleeved shirt and trousers, no loose clothing, a safety helmet, goggles, preferably wear ear muffs to avoid noise, wear non-slippery shoes, no slippers or barefoot use of the machine.
2. Do not operate in hot or cold climates for long periods of time and take appropriate rest periods.
3. People who are drunk, cold or sick, children or people unfamiliar with the proper operation of the lawn mower are not allowed to operate the lawn mower.
4. Do not refuel until the engine has stopped and cooled.
5. Avoid oil overflow when refueling, if the overflow needs to wipe clean.
6. The machine must be at least 1 meter away from the object to start.
7. The machine must be used outdoors in a well-ventilated area.
8. Check whether the blade is sharp or worn and the clutch screws are locked before each use.
9. Due to the loud sound of some machine motors, it should be avoided to affect the rest of the accessories during the rest time.
What Are The Daily Maintenance Methods Of Petrol Lawn Mower?
Every day after the operation, should be daily maintenance of the machine, that is, shift technical maintenance, including removing dust, weeds, oil, and other dirt, comprehensive cleaning of the machine; Check the engine oil level, check the steps are: first remove the lubricating oil to add the mouth cover, dry the oil scale; Insert the oil gauge into the refueling port again, then pull it out, observe the oil level, according to the operation manual, if necessary, add the required lubricating oil. Strictly follow the instructions to replace the oil, and often check the condition of the spark plug, and long-term use should be clean surface stains before storage.
What If The Petrol Lawn Mower Won't Start?
First, use a spark plug wrench, remove the spark plug cover the high-pressure cap let the spark plug electrode iron, pull the gasoline engine to check whether the spark plug fire. If not, replace the spark plug or check the flameout switch. The gasoline engine can be started under the condition that the fire and oil compression is normal.
There are three possible reasons as follows:
The fuel system of the mower and irrigation machine is abnormal.
The mower irrigation ignition system is abnormal.
Cylinder compression of mower and irrigation machine is abnormal.
How To Repair And Troubleshoot Petrol Lawn Mower?
When the mower is difficult to start, we should make a comprehensive analysis and investigation of the three aspects of oil, gas and electricity. Poor spark discharge of spark plugs, inaccurate ignition vector caused by sagittal gears and magneto, and the use of poor quality or bad gasoline may cause engine start-up difficulties. In addition, air filter blockage also easy to causes air intake difficulties, affecting the start of the lawn mower. Therefore, the lawn mower should often clean or replace the air filter cleaner, use qualified gasoline, adjust the spark plug gap and the engine.