Mist Blower Supplier in China
Litagarden produces a wide variety of mist blowers to meet spraying and disinfecting needs. They are widely used in the agricultural industry for spraying crops. It protects crops against pests.
Efficient and high speed
Great tool for pest control
Covering huge space in an instant
Removes mosquito threat quickly
LITAGARDEN Mist Blower
Mist Blower is a garden machine used for fungicides and insecticides applications. It sprays in a form of a mist, capable of spraying particular plants and crops. Moreover, these blowers are powerful with different power source options (gasoline-powered, electricity, and cordless battery). As the most preferred tool in the farmyards, they offer benefits including low vibration, low noise, exceptional performance, strong construction, and long service life.
At Litagarden, we provide complete models of garden equipment, including mist blowers. These are a great option for the professional and domestic industries. We provide them together with the replacement and spare parts.
If you're interested, please contact us immediately!
Mist Blower Benefits
Parasite Control
We offer mist blowers designed to extremely control parasites and insect formulations. They all come in great condition.
Easy Handling
Comes with a backpack design, this makes the mist blowers easy to handle. They won't hurt operators' backs, arms, and hands.
High Durability
We can guarantee all custom blowers can be used for a longer period. They have high strength and can withstand extreme conditions.
Low Vibration
Compared to other brands' mist blowers, our version offers less vibration and low noise features. They ensure smooth operation.
How Mist Blowers Different from Sprayers?
To know the exact tool for your projects, either sprayers or blowers, we provide information for each. It will help you in your picking decision.
Backpack Mist Blower – This is perfect for vast-area disinfection purposes, specifically in treating vegetation, vegetable plots, and farmyards. It usually comes with adjustable backpack – used to balance its weight and provides portability and comfort.
Sprayers – The sprayers are used mainly for plant care and weed control. This type is only needed when the area requires certain treatments. They are used to spray nutrients and moisture plants directly. These are portable garden tools. But unlike mist blowers, it is more expensive.
Important Advantages
The custom-made mist blowers offer 10 important advantages, including:
The low volume starts at 50 LPH (13 GPH) and goes up to 3200 LPH (850 GPH).
The spectrum and permeability are the same at low and high volumes.
Simple and dependable operation with little upkeep.
Chemicals can be blown into a superb and smooth mist.
Densely packed mixture you can spray include calcium polysulphide, barium, copper oxychloride, yellow oils, and white oils.
Every nozzle can be closed or calibrated separately.
Flow rate can be adjusted instantly and precisely.
Ensures no blockage, noise, or wear on nozzles, plates, or discs.
Even at high volume, there is no runoff from foliage.
High usability and a large array of attachments.
LITAGARDEN Mistle Blowers: Extensive Variety
We provide a comprehensive selection of mist blowers. These have different nozzle designs at your disposal for treating farmland. Various designs include hollow-cone, flat-an, full-cone, and many others. Whatever the nozzle design, rest assured they perform well in wide agricultural industry and crop production projects.
When making your selection, keep in mind that mist blowers are most used in forest plantations where treatment is performed from a distance. To be successful in the application, these blowers must reach peaks of 12 meters or higher. We also provide complete accessories along with them (such as propelling deflectors and articulated arms).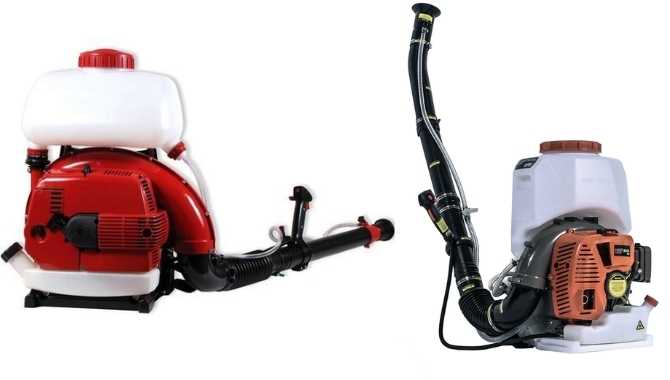 Why LITAGARDEN Supplies the Best Mist Blowers
As a reliable garden tools manufacturer, we construct, develop, and deliver heavy-duty mist blowers.  We also offer land surveying, redevelopment, and fixing mist blowers. We serve customers who require equipment for their operations as well as OEM customers who provide equipment to industrial customers.
Litagarden mist blowers are ideal for all types of applications, from agriculture activities to insect control. Our backpack mist blowers are engineered to disinfect vast sections while retaining control and validity, rapidly supplying liquids across a broad area. Low-pressure airflow ensures systemic chemical spread in difficult-to-reach areas. With us, you are sure in expert hands! Please contact us immediately for your orders.
LITAGARDEN Mist Blower
In order to effectively control mosquitoes, the disinfectant must be applied to the green leaves, particularly the leaves' back part. That is what our mist blower offers in your agricultural or cropping projects.
Comes with a backpack feature, our custom-tailored mist blowers are used to treat huge outdoor spaces and bring insecticide into densely forested zones. They are the best tools, perfect for backyard mosquito control. It acts as a barrier treatment for insecticide impurities and mosquito breeding.
Litagarden serves numerous industries that require mist blowers. These custom blowers come with complete accessories and components. Specific industries that mostly require this tool and other garden machines include:
Garden and lawn maintenance
Forestry and industry
Agricultural industry
Landscaping
Commercial gardening
Nurseries
Business areas and offices
Commercial farming
Custom Mist Blower in Multiple Applications
The garden misting machine is the best choice for pest control and government professionals. These garden machines are efficient and fast, covering a wide area in a short time amount. It also came with handheld designs.
The knapsack mist blower is functional for spraying pesticides and insecticides on row crops, shrubs, and small trees. This blower is consist of a spray hose, 2 plastic tanks, pumps, power sources, delivery pipes, a frame, shoulder straps, and cut-off-cock. They ensure strict mosquito control and uniform spraying.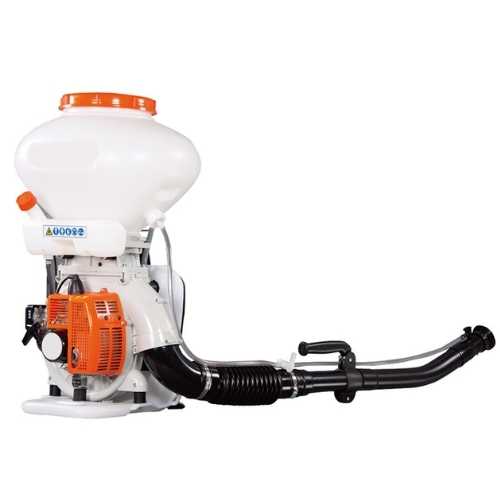 Our petrol engine blowers are custom-made to complement your projects. It is an effective agricultural tool used to efficiently control mosquito reproductions. They can spray quickly and covers a broad area.
The motorised mist blower features high wind pressure, huge air volume, low temperature rising, and energy source reductions. Its blower style is centrifugal with 2800 rpm speed.
We offer disinfectant mist blower that is able to spray more surfaces in less period. It suitably meets your spraying and disinfecting applications. We can customize their design, colors, sizes, and capacity to meet your specific needs.
"LITAGARDEN is my reliable supplier of high-quality mist blowers in China. Aside from quality, they also provide consistent, highly durable yet inexpensive gardening tools."

"Your team services and mist blower selections always exceeded my expectations. They all operate with excellent durability and efficiency."

"My company sells garden equipment. I was relieved to discover LITAGARDEN as my supplier. Your mist blowers are made with a variety of accessories, motors, styles, and other features."