Custom Lawn Tractor Manufacturer in China
LITAGARDEN offers a wide range of lawn tractors that are widely used for efficient yard maintenance. We offer lawn tractors that can provide high performance.
Perfect for different lawn terrain and size
Energy efficient
Wide variety of models and designs
Customizable based on your requirements
LITAGARDEN Lawn Tractor
As a professional manufacturer, we ensure to provide a wide option of lawn tractor models and designs to suit your requirements or applications. Our lawn tractors can cut acres of lawns or tiny patches of grass. You can purchase our battery-powered, gas-powered, walk-behind tractors, and more options.
Here in LITAGARDEN, we test every lawn tractor to ensure that it can provide high performance for bagging, side-discharging, and mulching. Each lawn tractor is also tested to ensure its maneuverability and ease of use. If you want a customized lawn tractor for your business, LITAGARDEN can provide your needs.
Send us your inquiries today!
Why Choose LITAGARDEN Lawn Tractor

Premium Comfort
Compared to traditional mowers, our lawn tractor can provide premium comfort to the user because of its automotive-inspired suspension system that can deliver up to 25% less impact.
Dependable Power
LITAGARDEN lawn tractor is integrated with high-efficiency engines. These are also composed of reliable starting and durable components. Thus, it can provide high power for excellent performance.
Convenient to Use
We manufacture lawn tractors that are easy to use with features such as push-button start, power steering, electric height-of-cut, and more. This makes lawn grass cutting convenient.
Lawn Contours
Lawn tractors manufactured by LITAGARDEN can follow different lawn contours because of their mowing deck feature. Thus, reducing the scalping risk while providing ballpark-like stripes.
Different Types of Lawn Tractors
At LITAGARDEN, you can find the broadest selection of lawn tractors such as the following:
Rear-Engine Riders. These types of lawn tractors are manufactured with a compact structure to lessen storage space.
Walking Tractor
Utility Tractor
Mini Sized Tractor
Large Sized Tractor
Four-Wheel Lawn Tractor
Choosing the Right Lawn Tractor
To choose the right lawn tractor, you must consider different factors. LITAGARDEN lists some factors that you might consider.
Terrain. Every lawn tractor suits different lawn types. LITAGARDEN manufactures lawn tractors that are suitable for uneven and rugged lawn terrain.
Comfort. Lawn tractors should provide back support for extra comfort to the users. Here in LITAGARDEN, we manufacture lawn tractors with vibration reduction.
Engine. Choose a lawn tractor with a high power source. It can be cordless or gas-powered.
Aside from that, you might also consider its maintenance, noise, attachments, cutting deck size, costs, and more.
Lawn Tractor Attachments and Accessories
Here in LITAGARDEN, we manufacture high-quality lawn tractors with complete accessories. Among our attachments and accessories available are:
Double bagger
Cub cadet hauler
Mulching kit
Lights
Mulch control
Carts
Brush guards
Carts, and more
You can also request a specific accessory for your lawn tractor!
LITAGARDEN – Your Trusted Lawn Tractor Manufacturer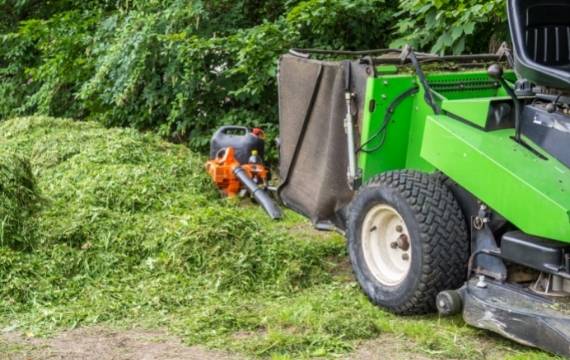 LITAGARDEN is a professional manufacturer of lawn tractors for more than a decade. We offer a wide range of lawn tractors such as walking tractors, utility tractors, four-wheel tractors, large-sized tractors, mini-sized tractors, and more. Each lawn tractor is tested and inspected after production to ensure high quality.
We manufacture lawn tractors with high-performance cutting power. It features zero turn radius to ensure accurate turns on rocks, corners, trees, and more. These lawn tractors can be used in small to large lawn sizes with comfort and easy and quick grass cutting. If you need customized design lawn tractors, don't hesitate to contact us.
Send us your inquiries today!
LITAGARDEN lawn mowers have the following features:
Durable construction
Adjustable seat
Generous run time
Easy to store
Automatic transmission
Tight turning radius
Padded chair
Good traction, and more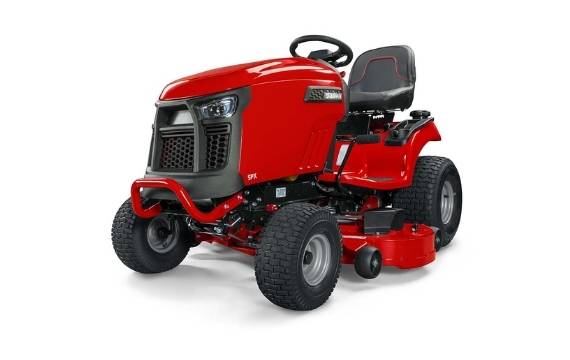 With LITAGARDEN lawn tractors, you can have the following advantages:
Easy to maneuver around any obstacles
Offers 42 to 50 inches of swatching mowing
High top speed for easy and quick mowing
Can perform side-discharge clippings, mulching, and bagging
Easy blade engaging
Cutting height can be adjusted
Easy to store and maintain
Suitable for cutting thick and long grass or weeds
Custom Lawn Tractors to Build Up Your Business
Our 52CC Lawn Mower Tractor With Wheels is cordless. It comes with full accessories such as a manual book, USB charge, main cup, and more. These lawn mower tractors are available in 2-stroke power types.
LITAGARDEN XT2 Enduro Series Lawn Tractors are available up to 170CC engine displacement. It is also available in different power capacities up to 1800W. These cordless lawn tractors are available in OEM or ODM designs.
We can manufacture Gas Hydrostatic Lawn Tractors that feature dependable and long life. It is integrated with a full lubrication V-twin engine. These lawn tractors are designed with full-length welded steel to ensure reliability.
Our Walking Tractors Mini 4×4 are manufactured with high efficiency, fuel-saving, low noise, and 3 groups of hydraulic valves. It also comes in optional accessories such as a cabin, canopy, roll bar, and more.
"I am sourcing lawn tractors from LITAGARDEN for many years now. They always provide consistent quality products at an affordable price."

"I always choose LITAGARDEN as my supplier of garden equipment such as lawn tractors. Their lawn tractors offer high efficiency and durability."

"My business deals with garden machines. Gladly, I found LITAGARDEN as my supplier. Their lawn tractors are manufactured with wide options of accessories, engines, designs, and more."