Battery Chainsaw Manufacturer in China
LITAGARDEN provides a battery chainsaw delivering strong power and performance. Available in a variety of styles, sizes, and power levels to find your ideal fit.
High cutting performance
Low operational noise
Safe and simple to operate
Great for domestic and professional use
LITAGARDEN Battery Chainsaw
LITAGARDEN manufacturing a battery chainsaw is ideal for a variety of cutting tasks. This battery-operated instrument is a great alternative to a gas-powered chainsaw for performing pruning, cutting, and other related jobs. The rechargeable chainsaw's weight and balance make it simple to handle. And makes it operate for a wide range of tasks.
Our series of battery chainsaw products and solutions are exported all over the world. Such countries are Holland, Belgium, Germany, Japan, America, France, Korea, the UK, etc. Anywhere you are – we are the eco-friendly partner you can rely on. You can choose from a variety of battery chainsaws to get the best one for you.
There are models for both residential and professional use. If you have any questions or concerns about our battery chainsaw, please contact us soon as possible.
LITAGARDEN Battery Chainsaw Advantages

Reliable Cutting Performance
LITAGARDEN battery chainsaw allows precise and level cutting. Its Lithium-Ion technology provides robust, continuous power. They're also quieter.
Minimal Maintenance
Because there are no cables or gas tanks, battery chainsaws require extremely minimal maintenance. This makes them simple to clean and maintain in good working order.
Extended Run Time
Depending on the battery capacity, the battery-powered chainsaw provides for longer runtime. It has a high capacity to run 30-60 minutes, or longer depending on weight and wood to cut.
Compact Size
The compact design of the LITAGARDEN battery chainsaw makes them perfect for professional arborists and utility agencies. It's simple to operate and has overload protection.
Classic Design
The battery-powered chainsaw has a classic structure. It is composed of distinctive features which make it the ideal choice among other chain saw types. The following are LITAGARDEN battery chain saw outstanding traits.
Better balance with high-quality carbon brush bearing
Strong power and efficient heat dissipation system
Adopt copper wire motor and fast cutting w/o jamming saw
Anti-self-locking switch to ensure safe use.
Anti-skid soft-grip handle design conforms to ergonomic
SDS system, adjust the chain without tools
Automatic chain oiling system, lubricate the chain fully to prevent oil leakage
Plenty of Choices
At LITAGARDEN, we stock a wide variety of electric-powered chainsaws. From 300W, 550W, 800W, 1600W, 1800W, 2000W, 2200W, up to 2400W power sources. The sizes range from 300mm to 450mm. Cutting length, chain speed, no-load speed, oil tanks, and other specifications come in different amounts.
We also offer a selection of battery-chainsaw accessories such as blades, chainsaw bar oils, chargers, and more. We have everything you need to get the job done quickly and safely.
Ideal for Light Cutting Task
LITAGARDEN electric chainsaws are the best used for trimming limbs, sprucing up trees, cutting small logs, bucking, gathering firewood, and performing other cutting activities around the house or yard. Such a great tool for farmers and domestic users.
This portable chainsaw powered by a battery provides powerful operation and efficiency. They are small, quiet, lightweight, easy to use, well-balanced, and fast. Its low-friction motors become as powerful as gas chain saws.
Why Choose LITAGARDEN for Your Battery Chainsaw Needs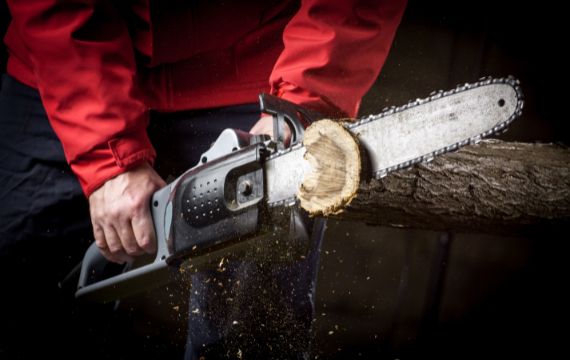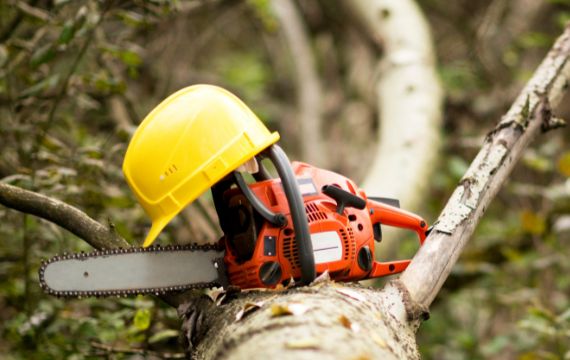 LITAGARDEN has been manufacturing battery chainsaws for 15+ years. Our R&D staff is constantly coming up with fresh fashion concepts so that we may launch new technology. Combining innovative production tools, we can produce fast production and excellent quality products.
Our tight production management procedures ensure that our products are consistent and of excellent quality. Following the international certification level of ISO 9001, all our products have obtained safety standards. It involves CSA, CUS, EMC, GS, CE, etc.
Aside from rechargeable chainsaws, we also offer an extensive line of garden tools and machines. Such as land mowers, lawn tractors, garden tillers, grass trimmers, leaf blowers, earth augers, and so on. There are more options for your battery chainsaw project. Contact us right now for more information.
Designed to Last
Simple to Start
Operates More Quietly
Produces Fewer Emissions
Increase Your Productivity
Lightweight and Less Maintenance
Chain Tightening Like a Pro
Tool Storage Onboard
Handle with Comfy Grip
Electric Chain Break and Kick-Back Guard
Fill Gauge and View-Through Oil Tank
Bar Length
Cutting Capacity
Chain Pitch/Guage
Bar and Chain Oil
Oil Level Indicator
Chain Tensioning System
Variable Trigger Speed
Motor
Bar Cover
Comfort Grip
Weight
Custom Battery Chainsaw to Rocket Your Brand
The 20-volt battery chainsaw is ideal for construction and outdoor cutting applications. This compact and lightweight cutting tool provides optimal operator control. Also, its high-efficiency brushless motor optimizes runtime and motor life.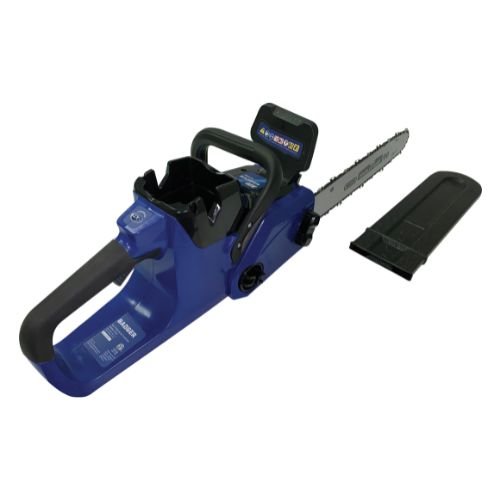 Our 40V brushless battery-powered chainsaw is a fantastic partner for limbing and bucking. It has double the power, twice the run time, and is half the weight of its predecessor. The chainsaw's sturdy design extends the life and reliability of the tool.
LITAGARDEN 60V cordless chainsaw feature a tool-free chain tensioning system and a hybrid tooled bar retention knob. It also has an auto-oiling system for continual lubrication. Another feature is the high-efficiency brushless motor to help maximize run time and motor life.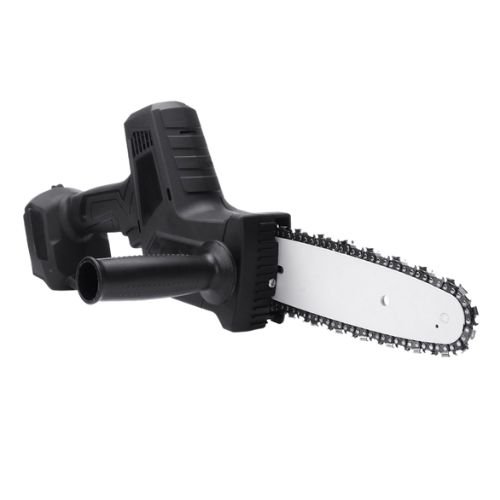 The 18v battery chainsaw is ideal for speedy trimming, pruning, and limbing chores. This saw cuts up to 2x faster than its predecessor. Thanks to a motor engineered expressly for strength and speed. It has a push-button oiler that streamlines the lubrication operation.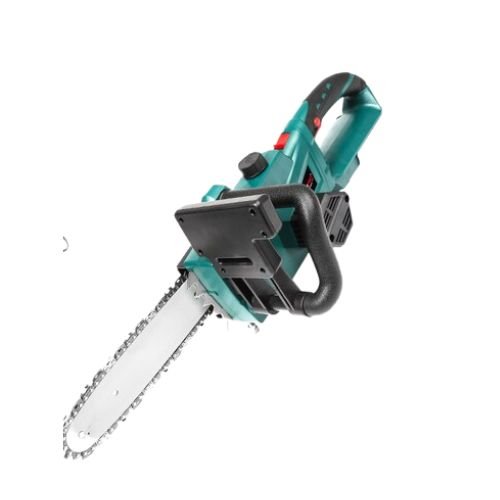 LITAGARDEN 12V battery chainsaw allows rapid, simple, and straight cuts. Blade changes are quick and easy with the integrated hatch. This is a versatile saw as it works both inside and outside the house.
"LITAGARDEN is a dependable and trusted manufacturer, and this battery chainsaw is no exception. It's ideal for modest chores that don't require the mess and hassle of gasoline. It features a nice grip and is lightweight, so arm and hand fatigue is reduced. With the click of a button, you can get started quickly."

"The production management method is complete, quality is assured, and service makes cooperation simple and flawless!"

"The factory has sophisticated equipment, skilled workers, and a high level of management, ensuring product quality. This collaboration is relaxed and enjoyable!"